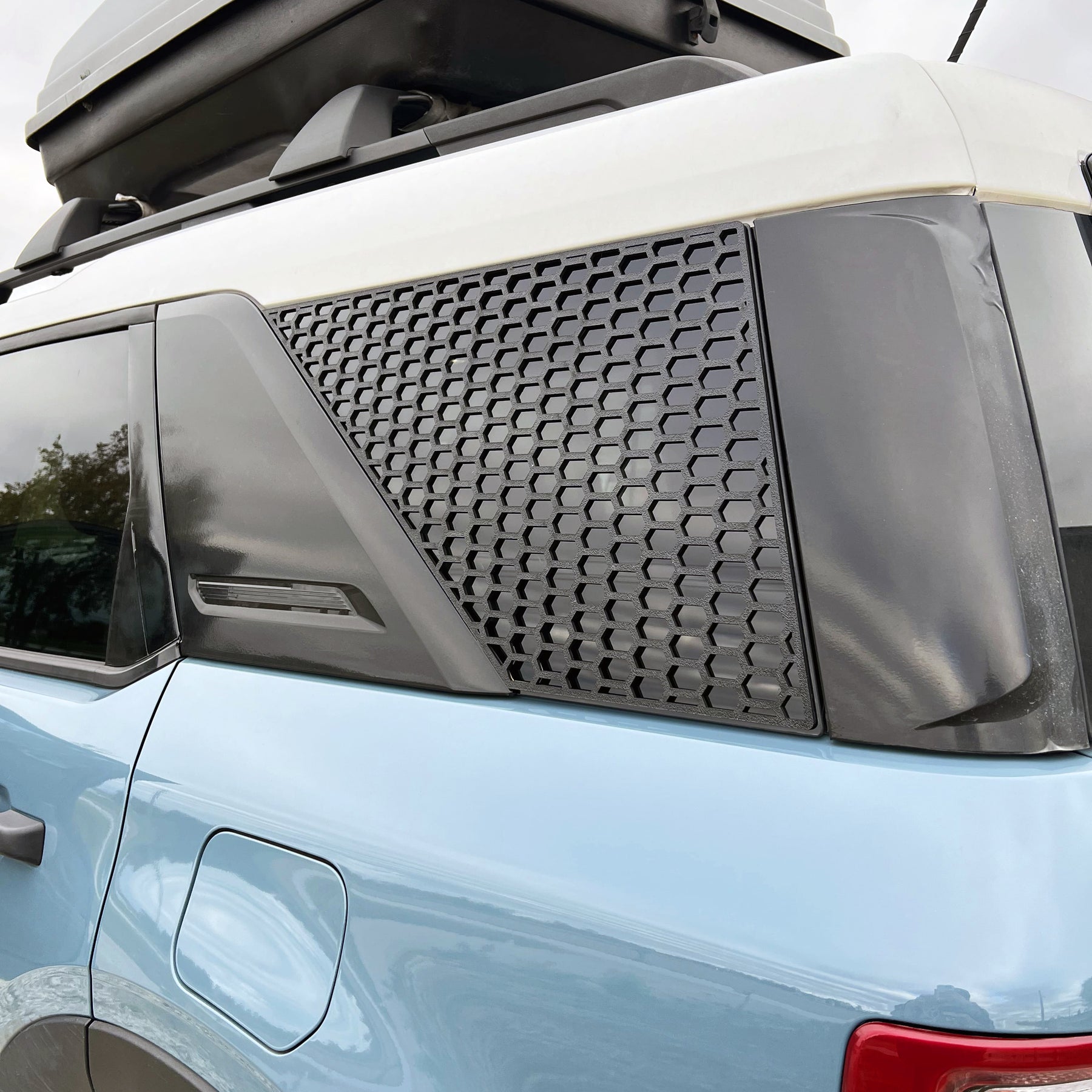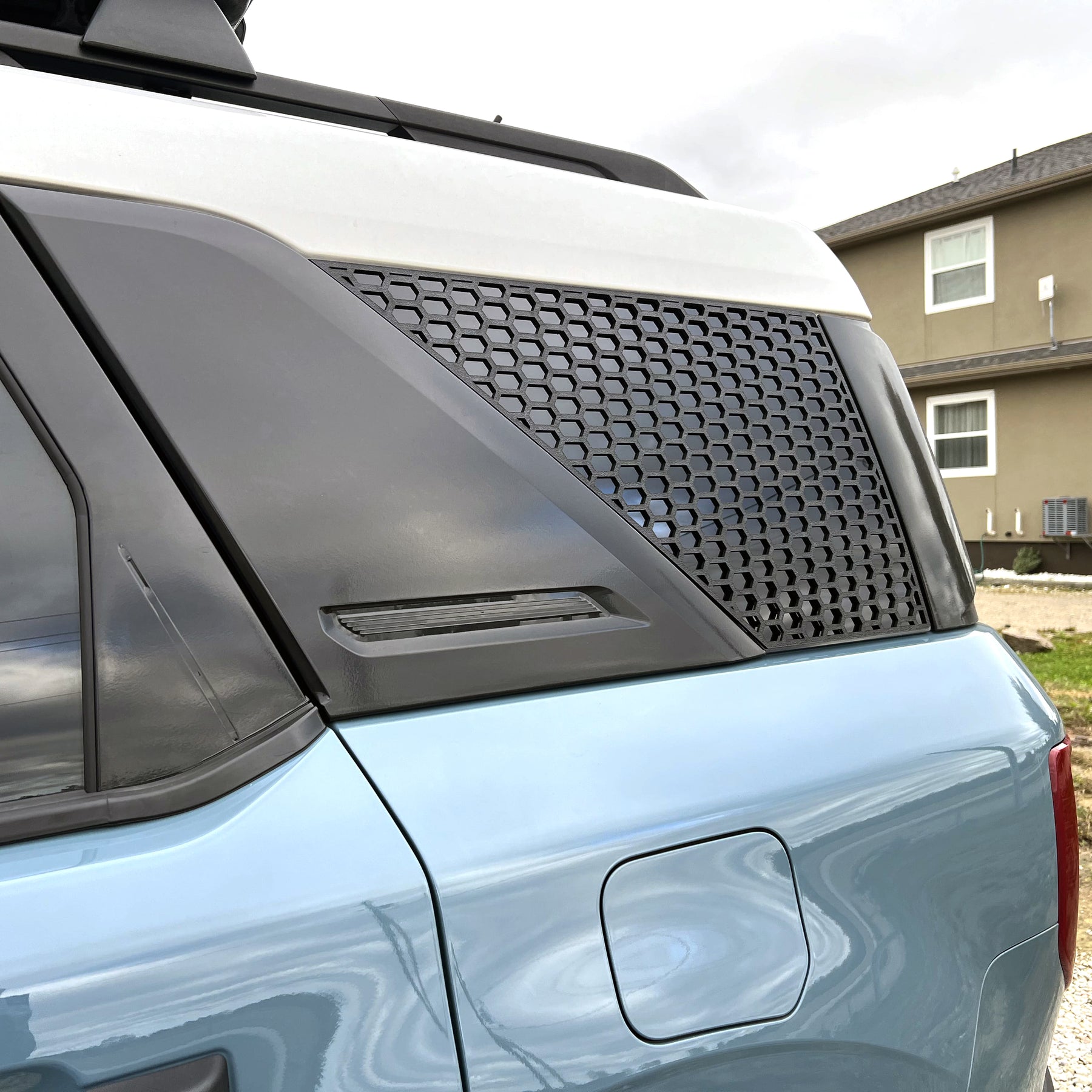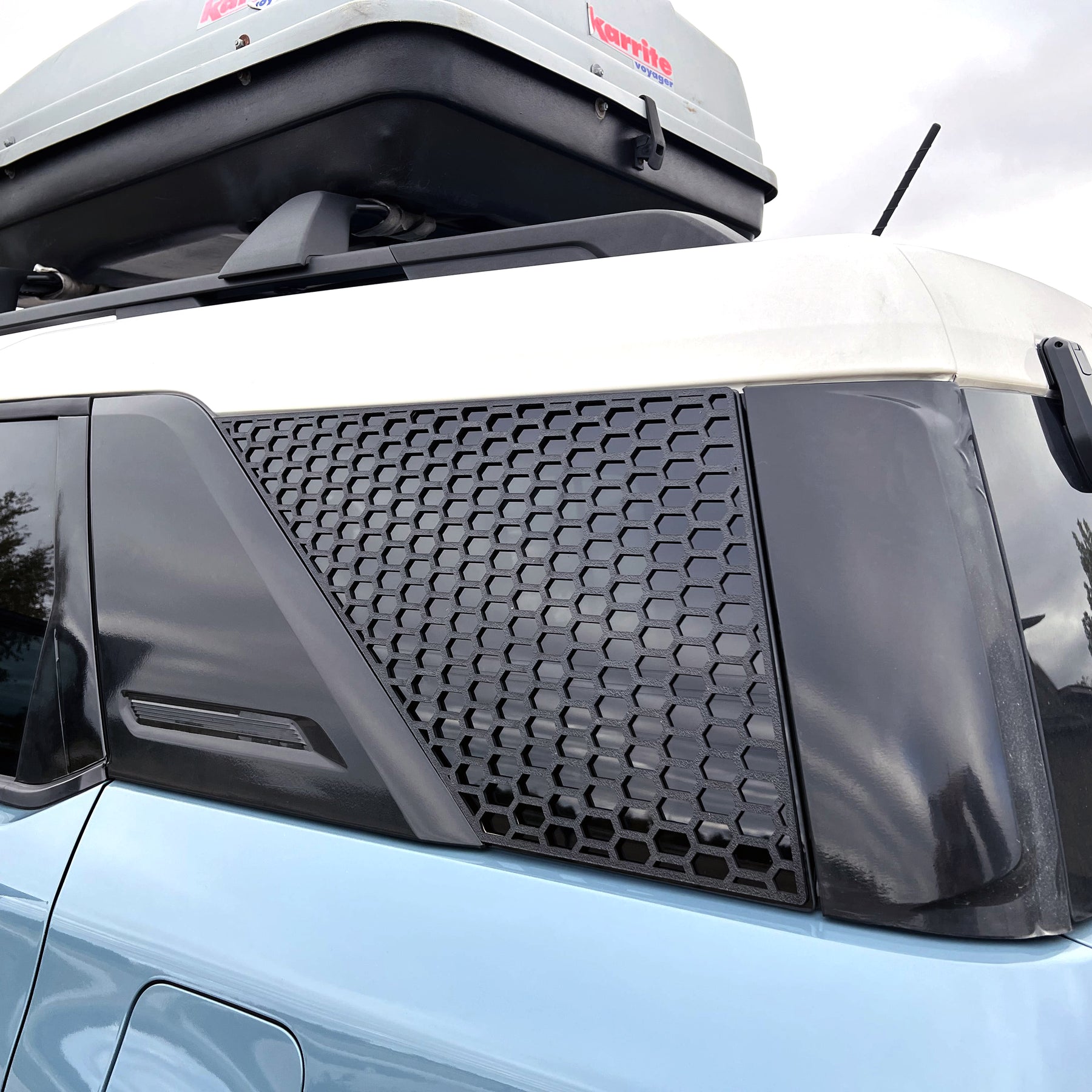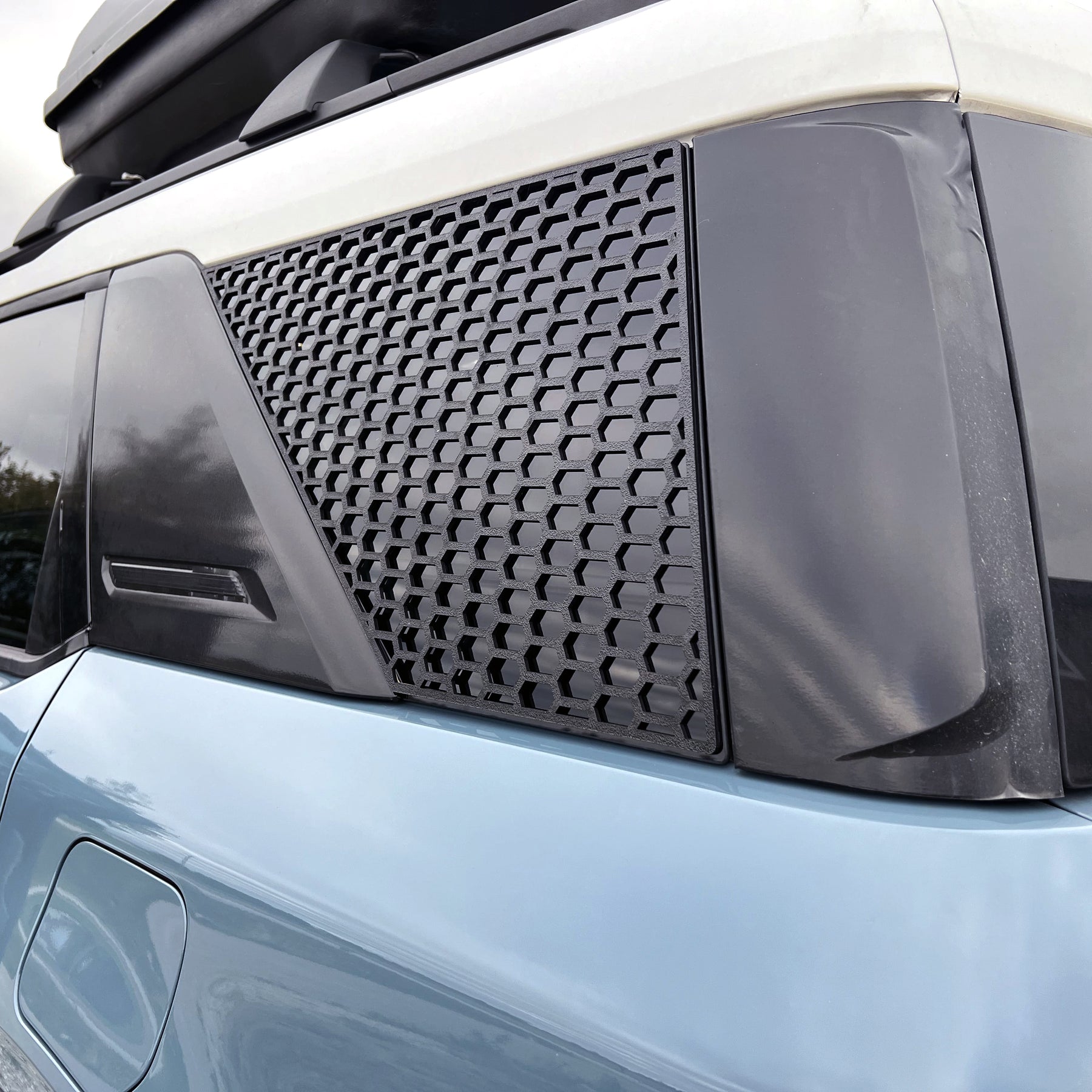 Window Overlay Pair - Hex Pattern - Fits 2021+ Bronco® Sport
These precision cut window louvers lay overtop of the rear windows on the 2021+ Bronco® Sport. This overlay comes complete with VHB tape on the back for quick, secure mounting. They are a scratch resistant textured black finish, and are UV, salt and weather resistant. Use them while bombing down a snowy trail or in the desert dunes! 
Note, these only fit the Bronco® Sport. 
This product comes as a set (two overlays), one for the passenger side and one for the driver's side.