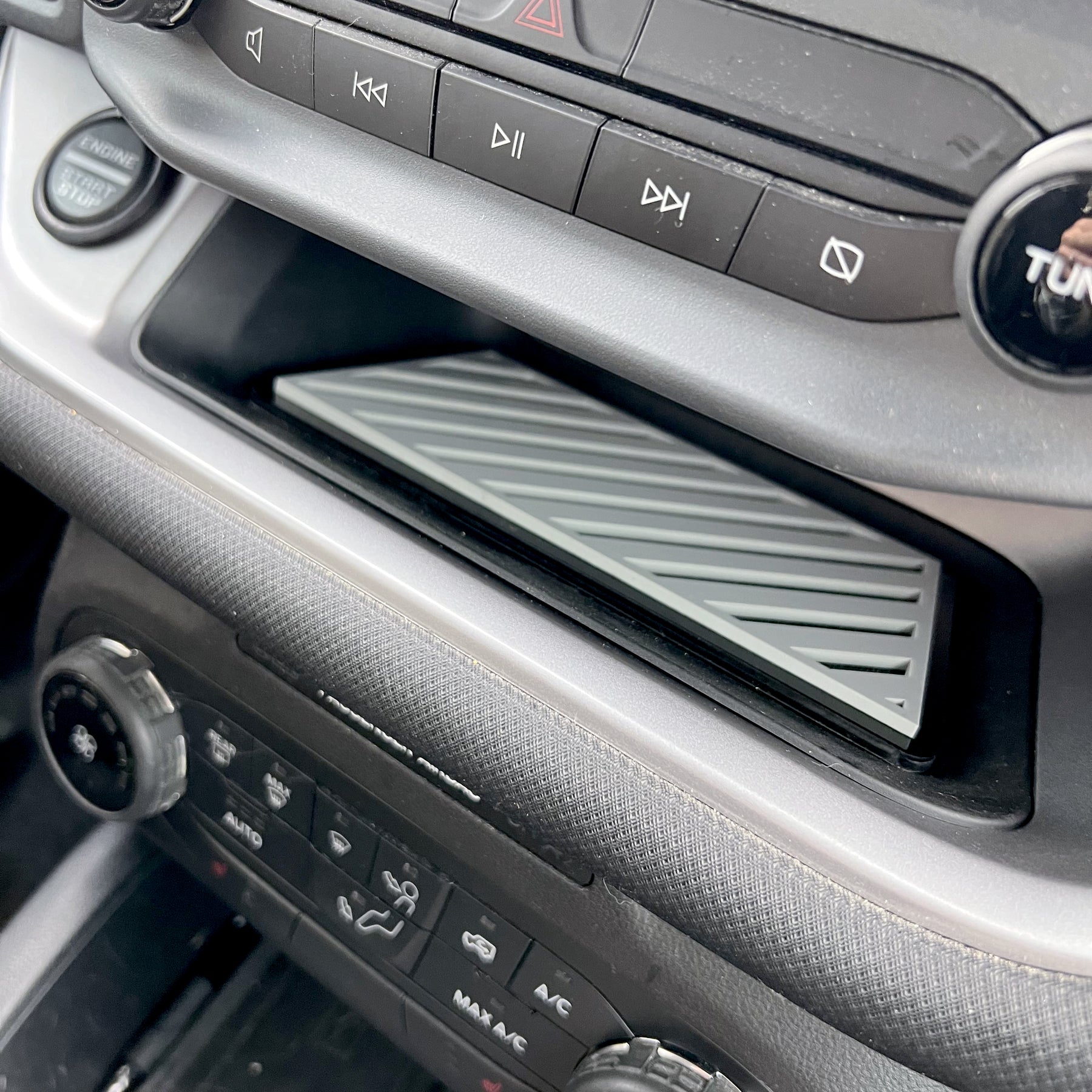 Upper Console Storage Pocket Inlay Badge - Line Pattern - Fits 2021+ Bronco® Sport - Multiple Colors Available
This line patter console storage inlay badge fits perfectly in your 2021+ Bronco® Sport's upper console's rubber tray. Comes with VHB tape on the back, if you choose to stick it down securely.
Choose your foreground color (top outline and design), and your background color (far outer outline). 
Want a custom design? Contact us!