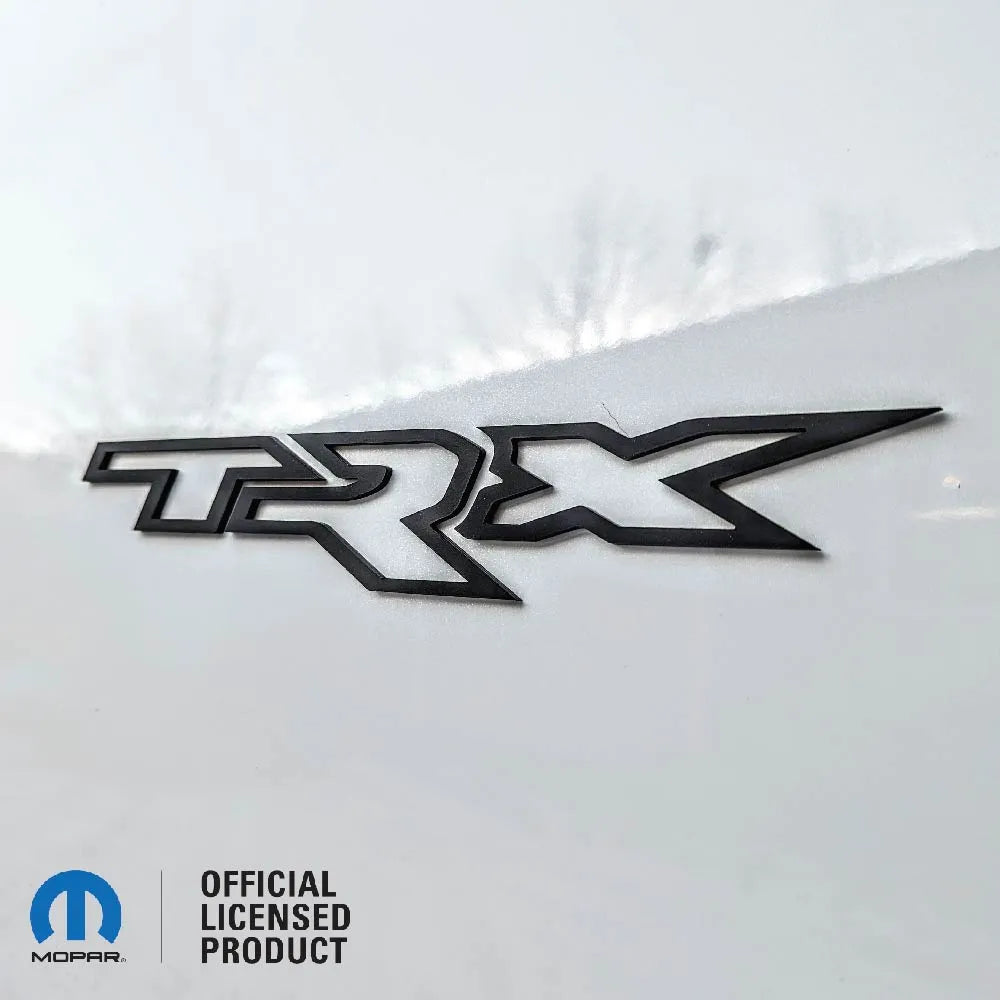 TRX® Door/Tailgate Badge - Adhesive Tape Mounting - Matte Black - Officially Licensed Product
The iconic TRX® logo as a raised matte black badge for your doors or tailgate. This badge can be placed on any flat surface as it comes with VHB tape on the back for quick, secure mounting. Comes with convenient alignment template to ensure proper spacing and level mounting.
This badge comes as one single badge. If you'd like 2 for your doors, choose 2. If you'd like 1 on each door and one for your tailgate, choose 3.
This item is ready to ship! Shipping is FREE or USPS, anywhere in the US or Canada. We pay ALL duties and taxes; no surprises upon delivery!
Approximate size: 10.5" X 1.77"

MOPAR, DODGE, RAM, and related logos, vehicle model names and trade dress are
trademarks of FCA US LLC and used under license by Ikonic Badges.
© 2022 FCA US LLC