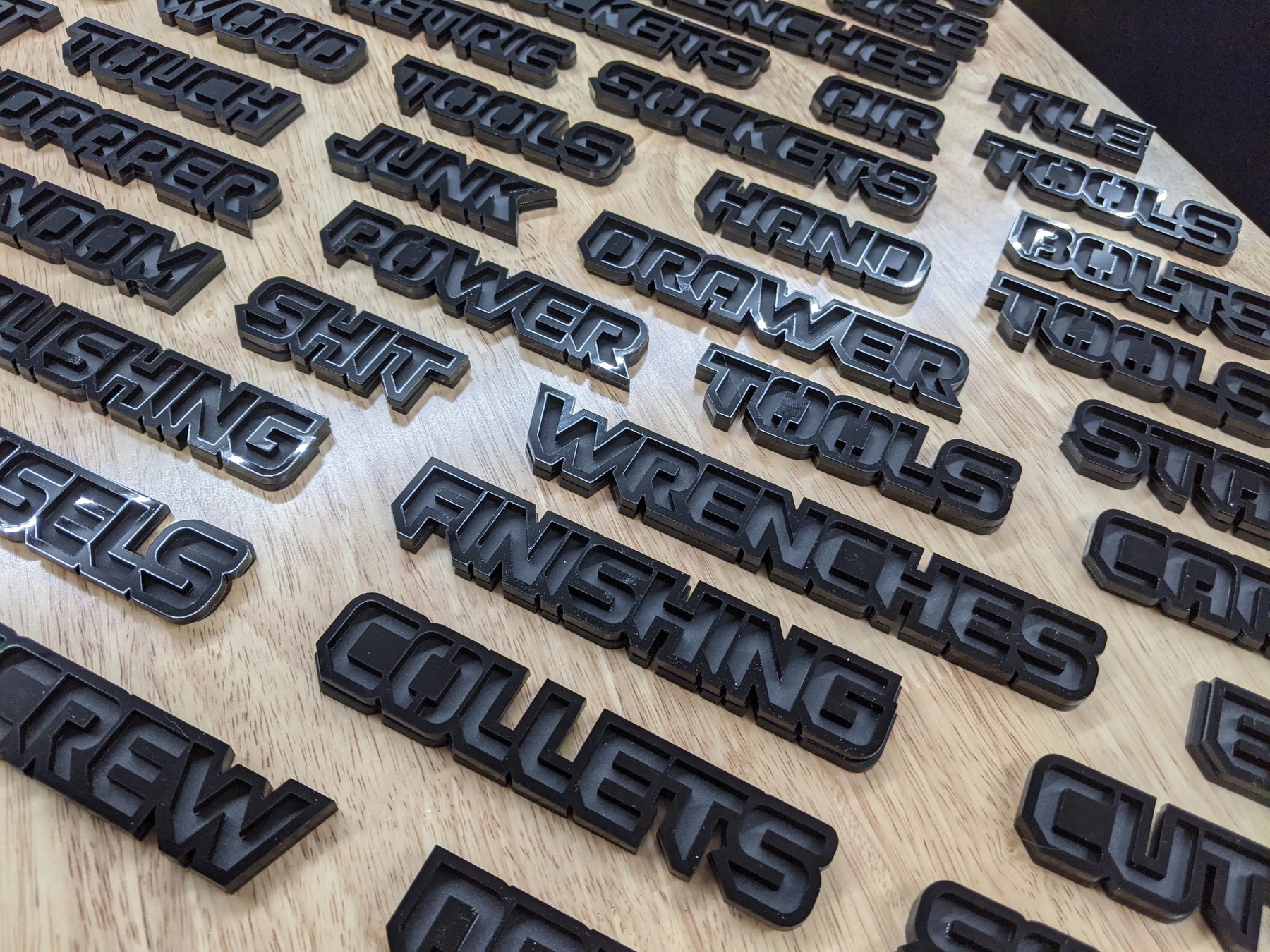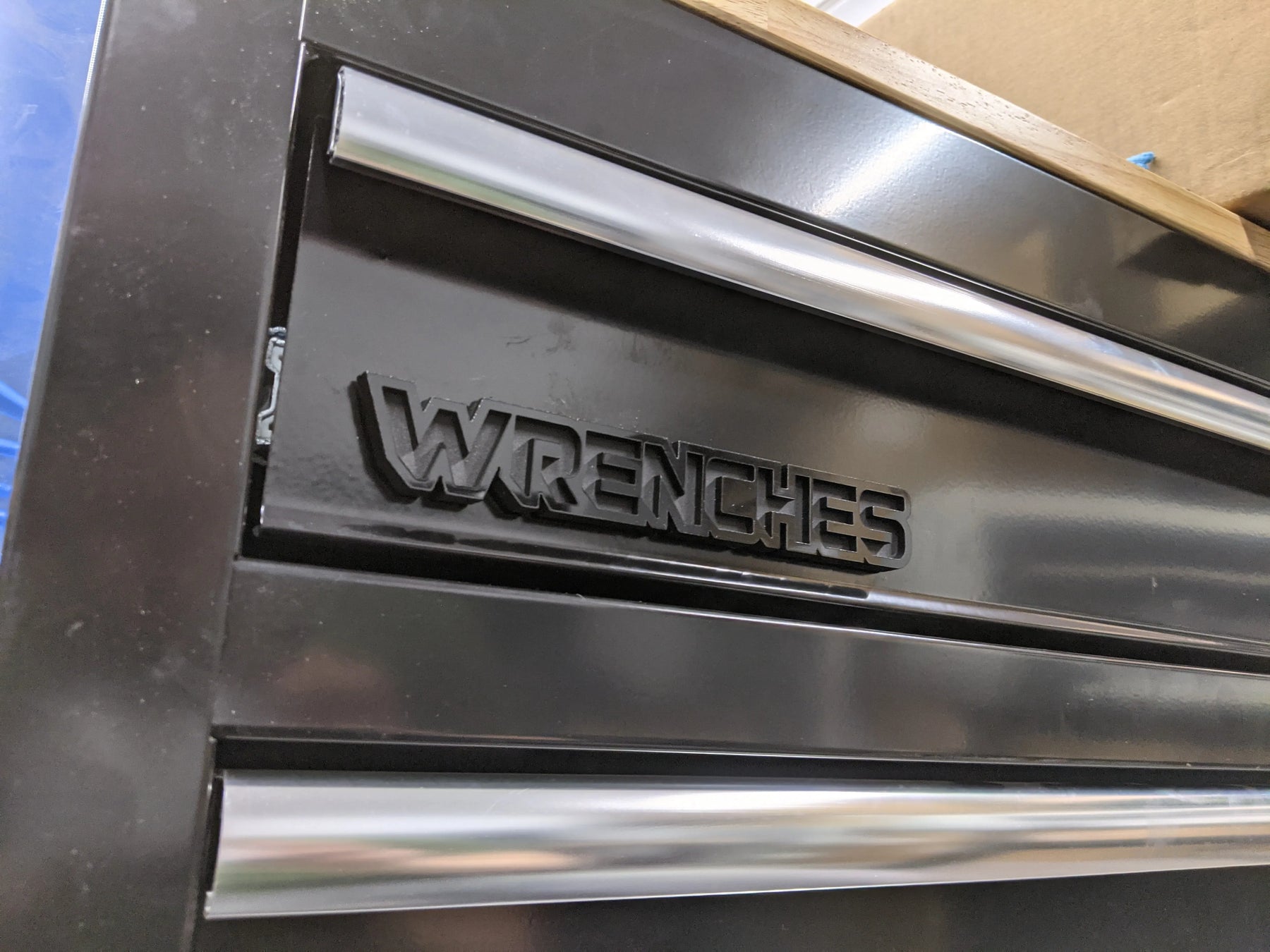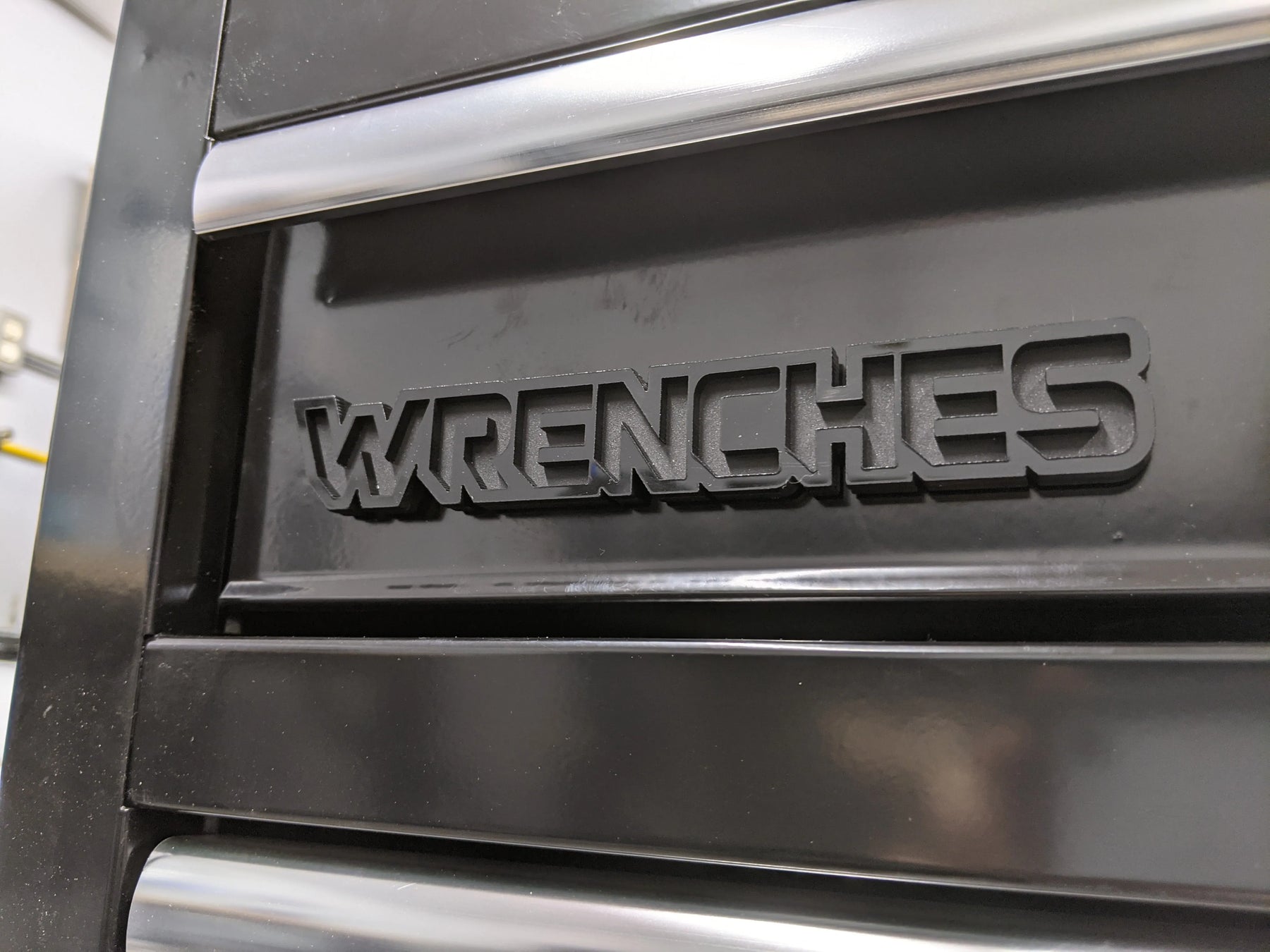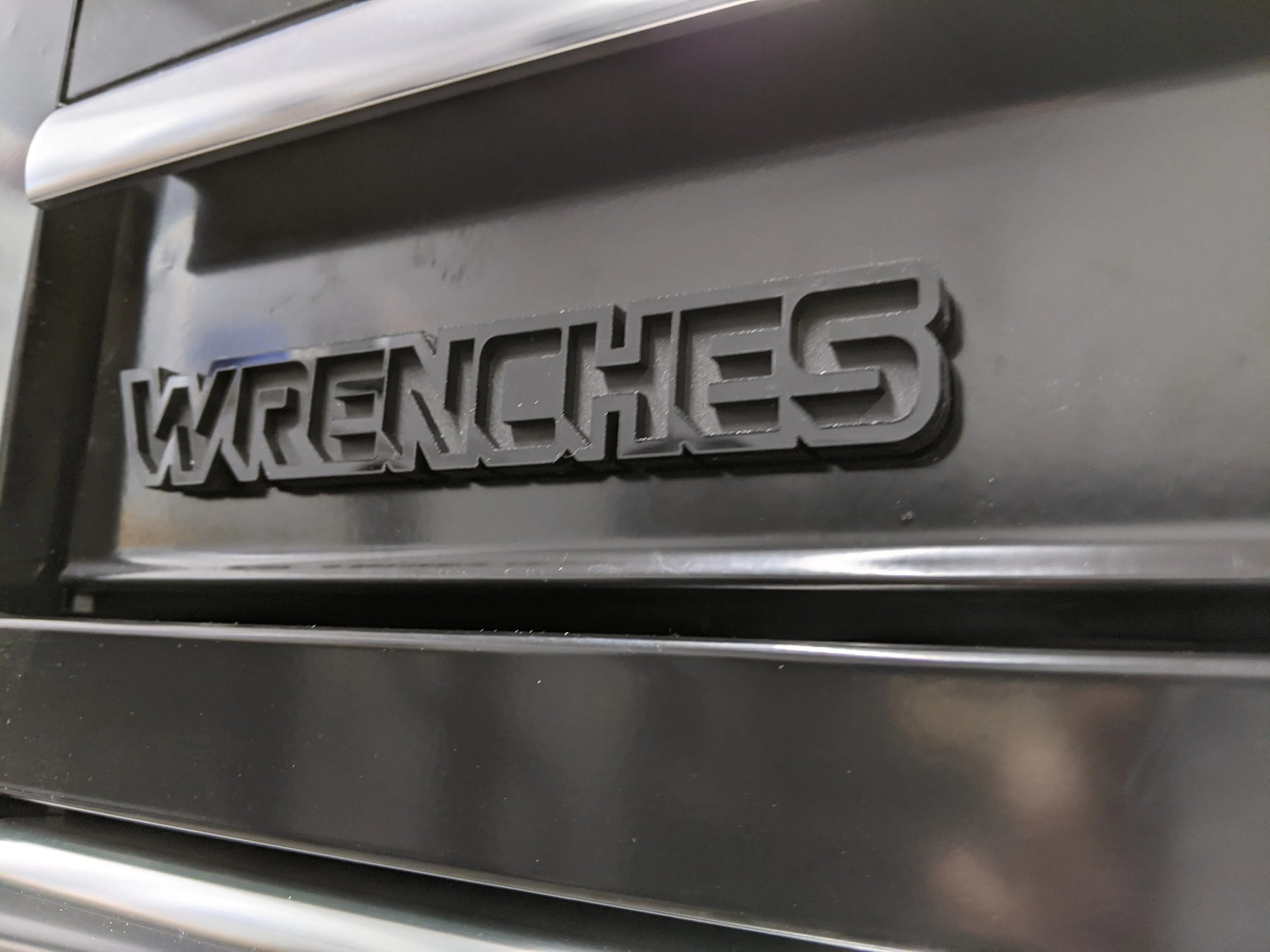 Toolbox Badge Mega Set - 71pcs - Dual Layer - Multiple Color Choices
Color Scheme:
Black on Matte Black
Introducing Ikonic toolbox badges! These bold badges help organize your space without ruining the look of your shop. 
VHB Tape mounting: Mount to your toolbox, cabinets, drawers or any other flat surface! This mounting option is permanent. 
Magnetic: Mount to any steel surface like metal toolboxes and cabinets. These can be repositioned an unlimited amount of times! 
Each badge is approximately 1" tall. 
Full list of badges included: 
Air Tools
Batteries
Bits
Blades
Bolts
Carpentry
Chisels
Clamps
Collets
Cutters
Don't Touch
Drills
Drywall
Electrical
Fasteners
Files
Finishing
Hammers
Hand Tools
Hardware
Junk Drawer
Metric Sockets
Misc
Miscellaneous
My Shit
Nailers
Nuts and Bolts
Pliers
Plumbing
Polishing
Power Tools
Pry Bars
Random Shit
Ratchets
Sanding
Sandpaper
Saws
Screw Drivers
Screws
Sockets
Staplers
Stay Out
Tape Measures
Taps
Tile
Welding
Wood Tools
Wrenches