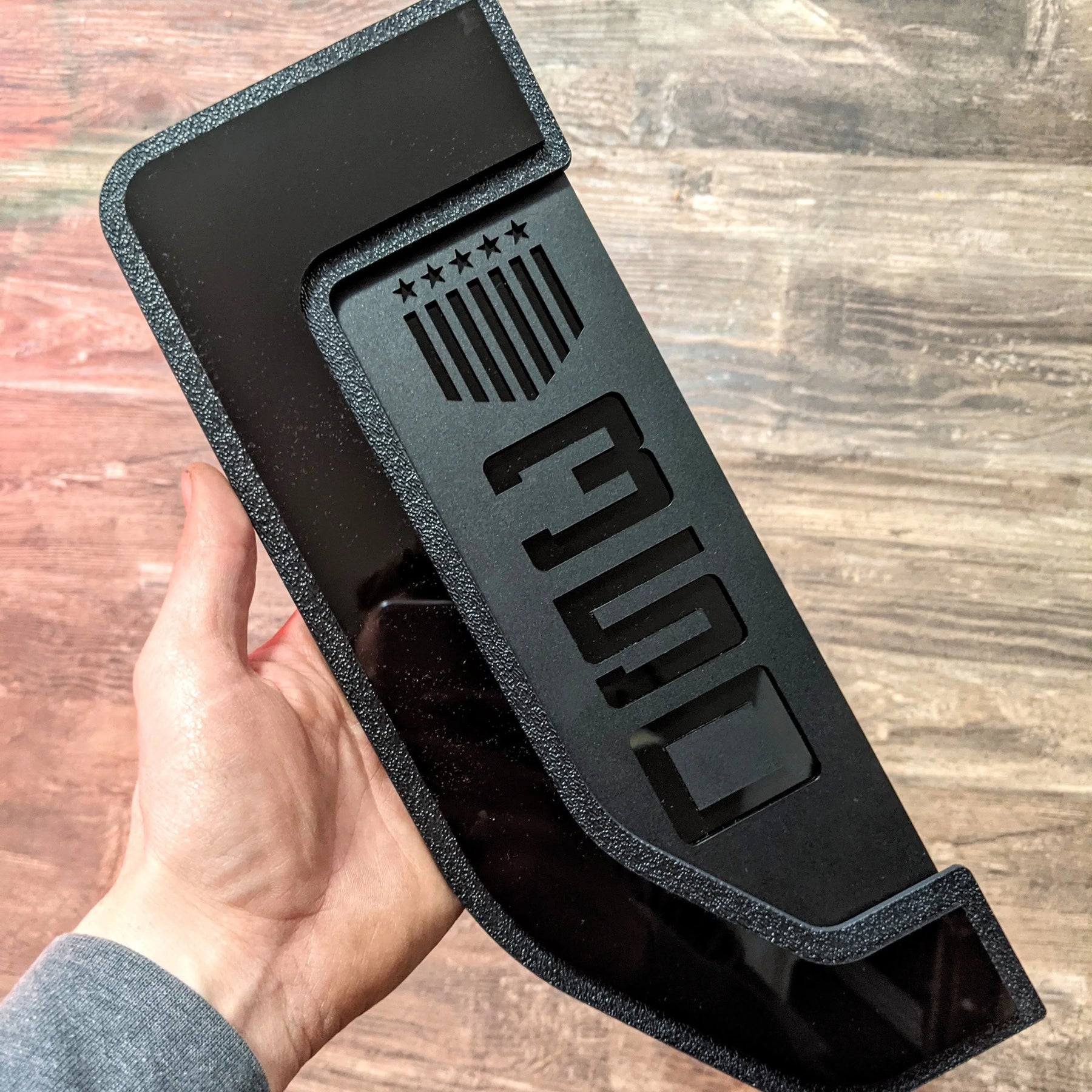 Stars and Stripes 250/350/450 Fender Badge Set - Fits 2017-2022 Ford® F250®, F350®, F450® - Black
Stars and Stripes 250/350/450 Fender Badges Replacements for all 2017+ Super Duty® trucks! These fender badges replace your OEM badges.
Please note, these badges are not LED badges. If you are looking for LED, please click HERE.
This set is the perfect finishing touch to your build, without breaking the bank! It features:

UV, weather and salt resistant material
VHB tape on the back for quick, secure mounting
Replaces your OEM emblems; they fit right into the indent!
This item is ready to ship! Shipping is FREE, anywhere in the US or Canada. We pay ALL duties and taxes; no surprises upon delivery!
Don't hesitate! Buy these!!
I would order these a million times over. They are soooo cool!! Couldn't be happier!