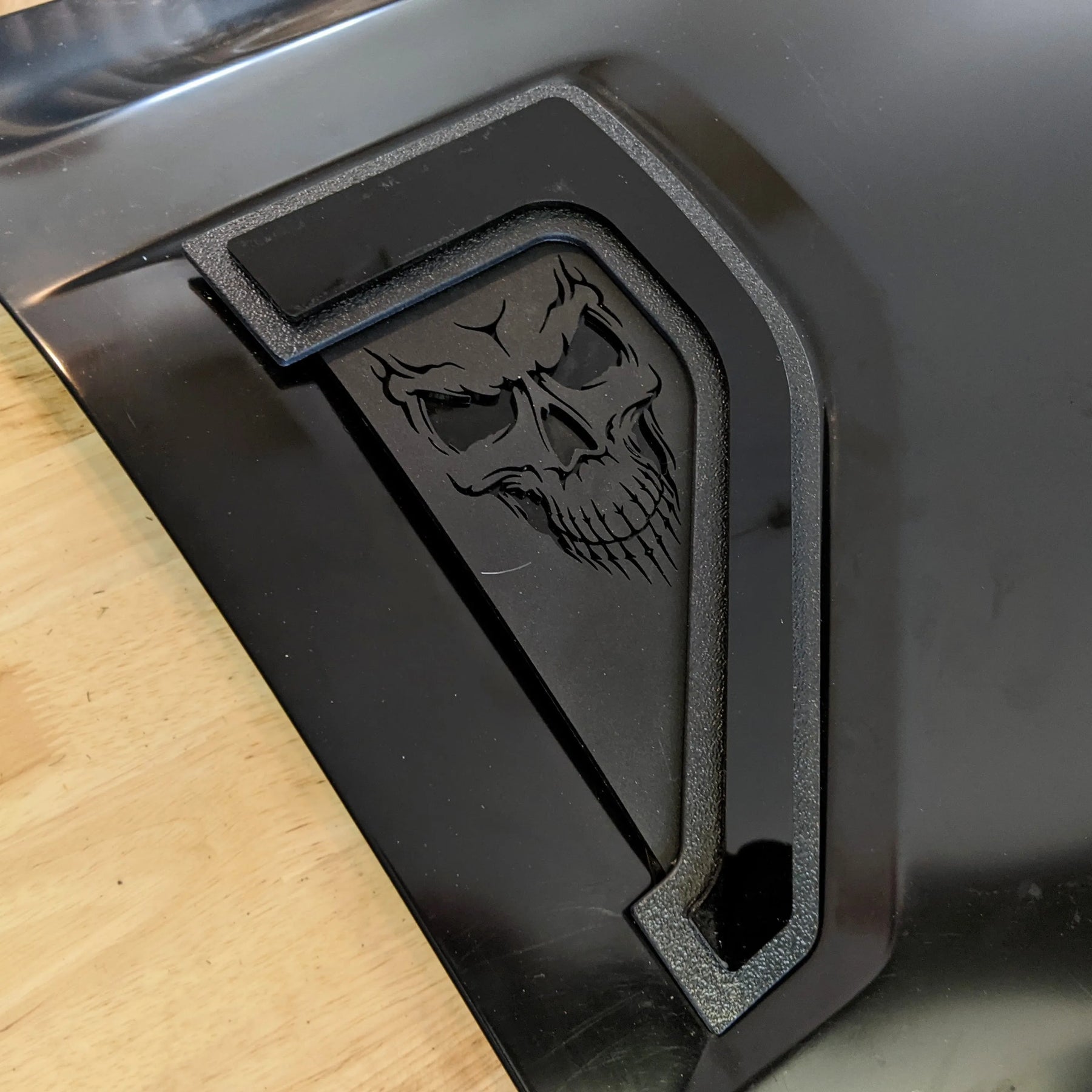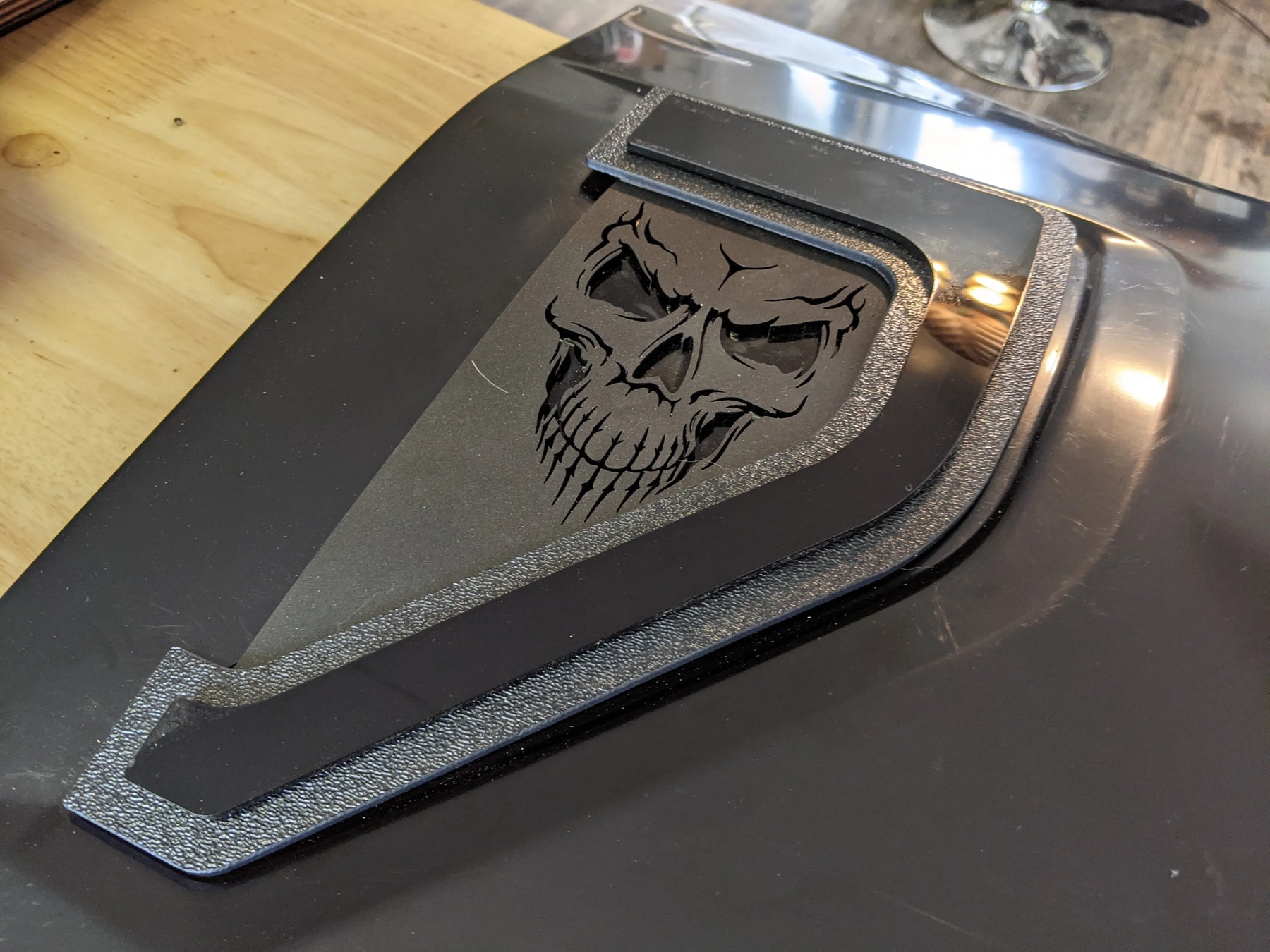 Skull Fender Badge Set - Fits 2021-2023 Ford® F150® - Black
Skull Fender Badges Replacements for all 2021-2023 F150®s! These fender badges replace your OEM badges for a badass, fully custom look.
This set is the perfect finishing touch to your build, without breaking the bank! The set features:
UV, weather and salt resistant material
VHB tape on the back for quick, secure mounting
Replaces your OEM emblems; they fit right into the indent!
15 minute install
This item is ready to ship! Shipping is FREE, anywhere in the US or Canada. We pay ALL duties and taxes; no surprises upon delivery!
Amazing product!!! The skulls look sick,
They look great, give the style I was looking for. My only complaint is one side will not stay in place, we continuely have to keep pushing it back in place. We may have to come up with another method to get it to stay.
Nice upgrade
Looks nice and fit good. The stick tape seems very durable and good quality