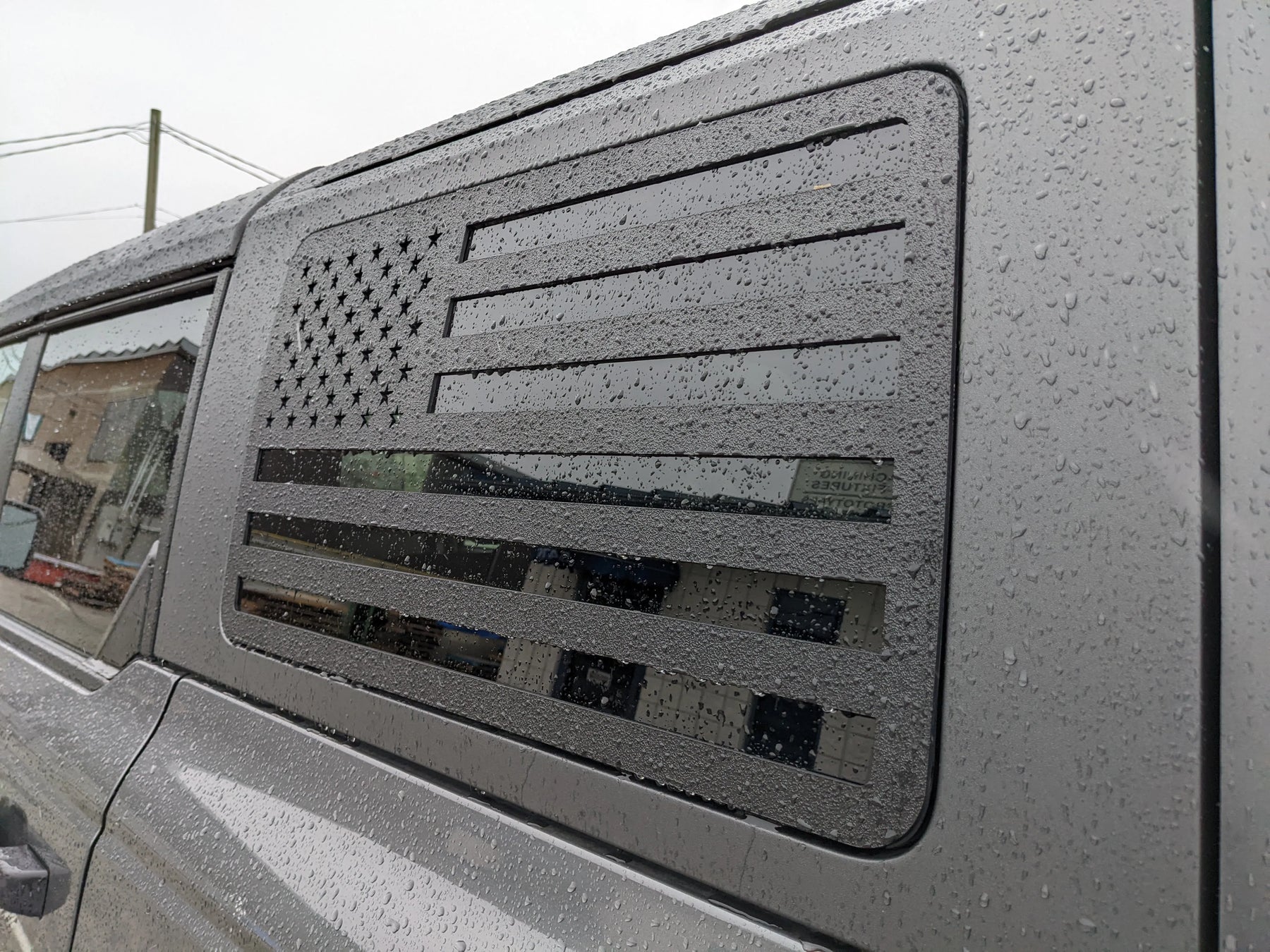 Rear Window Overlay Pair - American Flag - Fits 2021+ Bronco®
These precision cut window louvers lay overtop of the rear windows on the 2021+ Bronco®. These badges come complete with VHB tape on the back for quick, secure mounting. They are a scratch resistant textured black, and are UV, salt and weather resistant. Use them while bombing down a snowy trail or in the desert dunes! 
Please note, the passenger side will be mirrored, so the stars are to the front of the vehicle. This is proper flag code, as followed by police and the military, as the flag is always to be "blowing in the wind".
Note, these only fit the 4 door Bronco and will not fit the 2 door. 
This product comes with two badges, one for the passenger side and one for the driver's side.