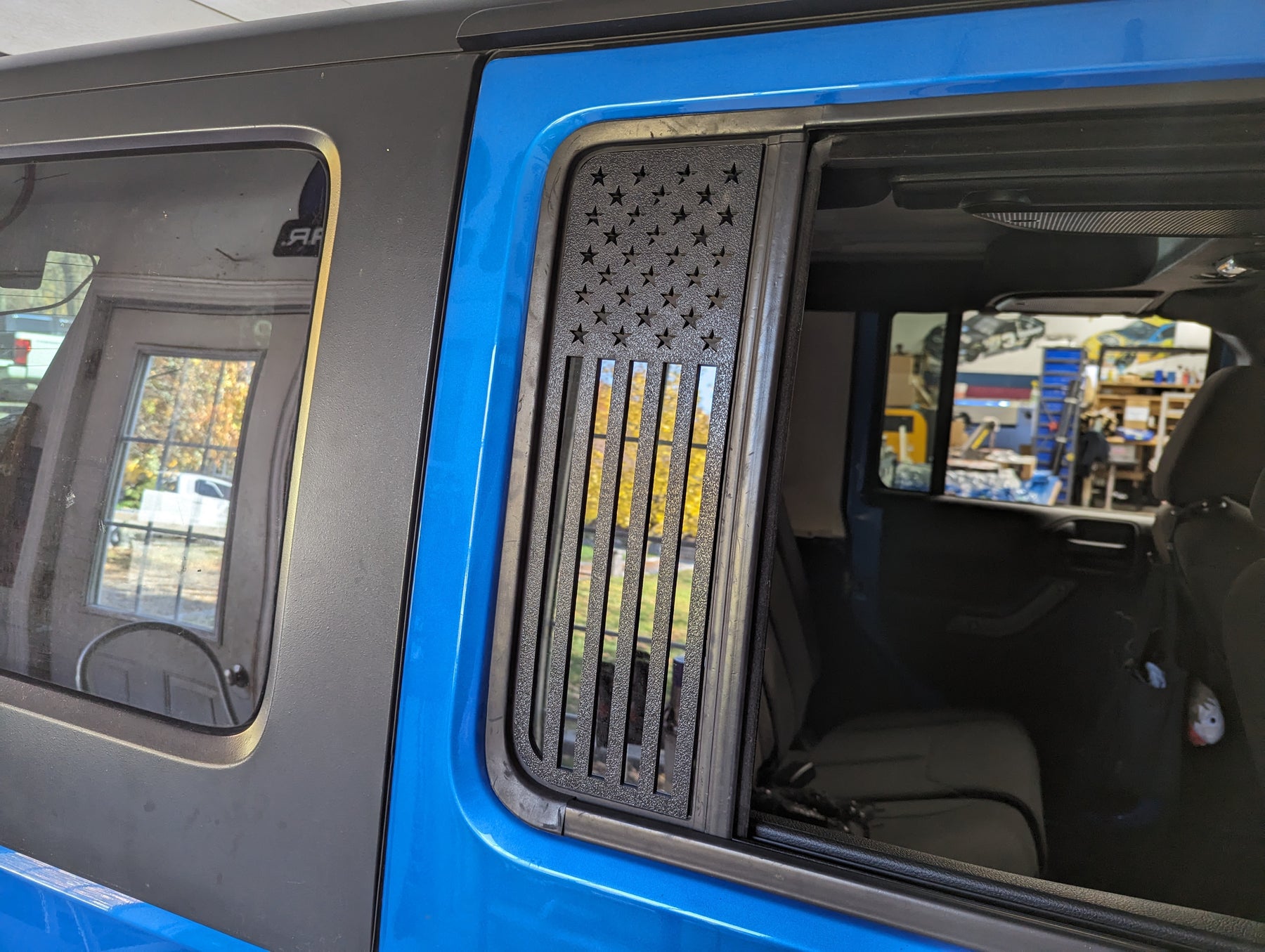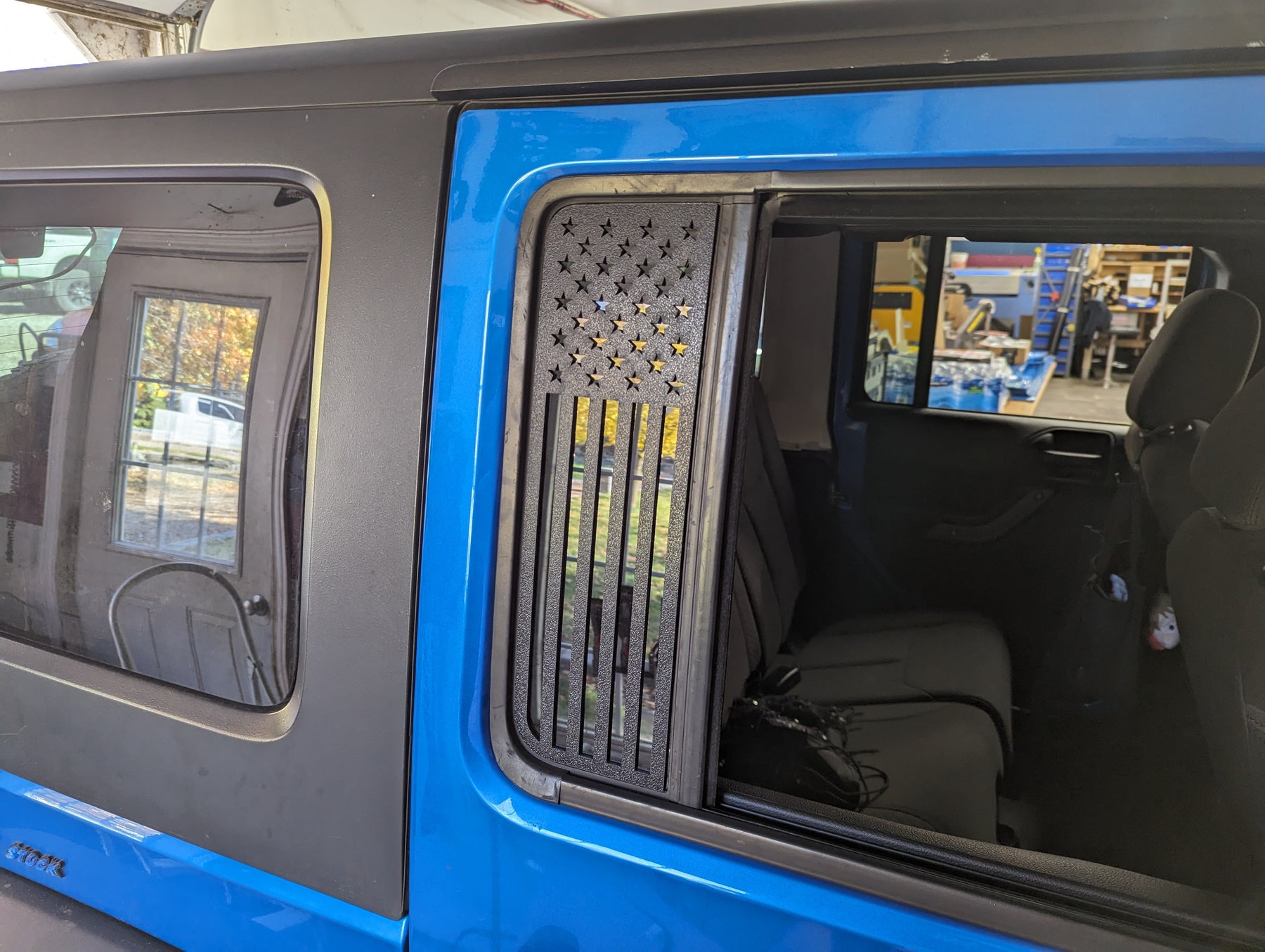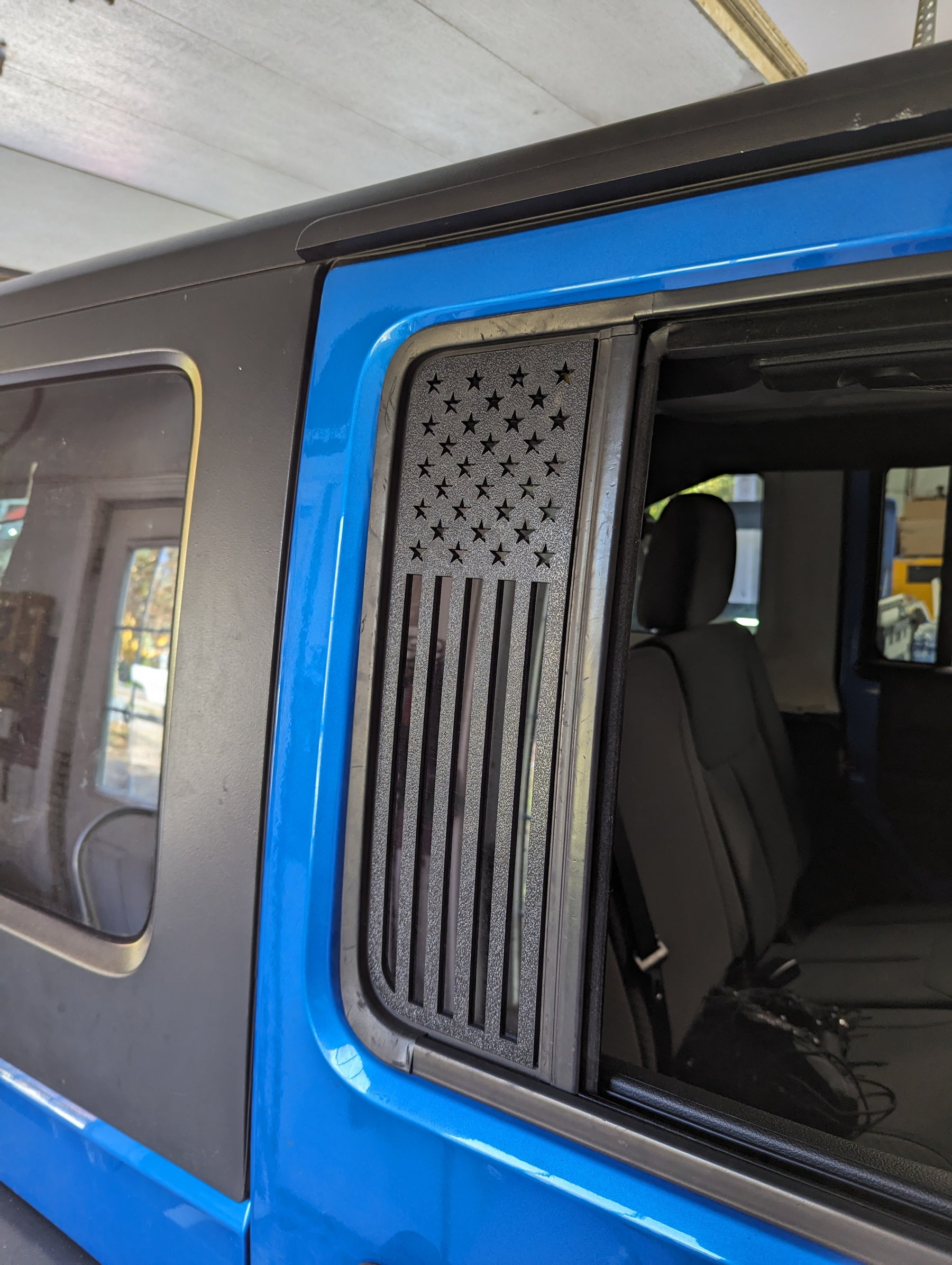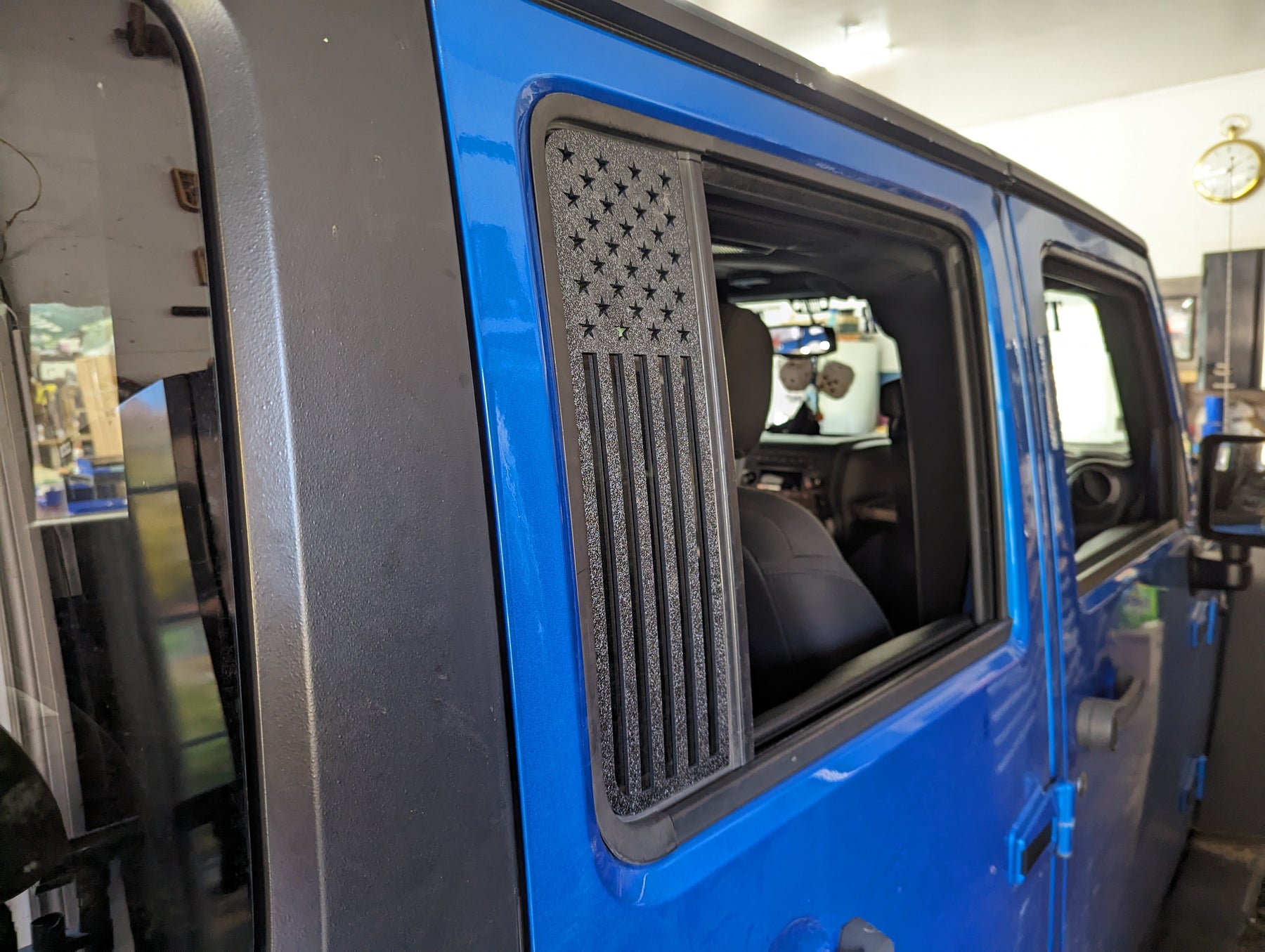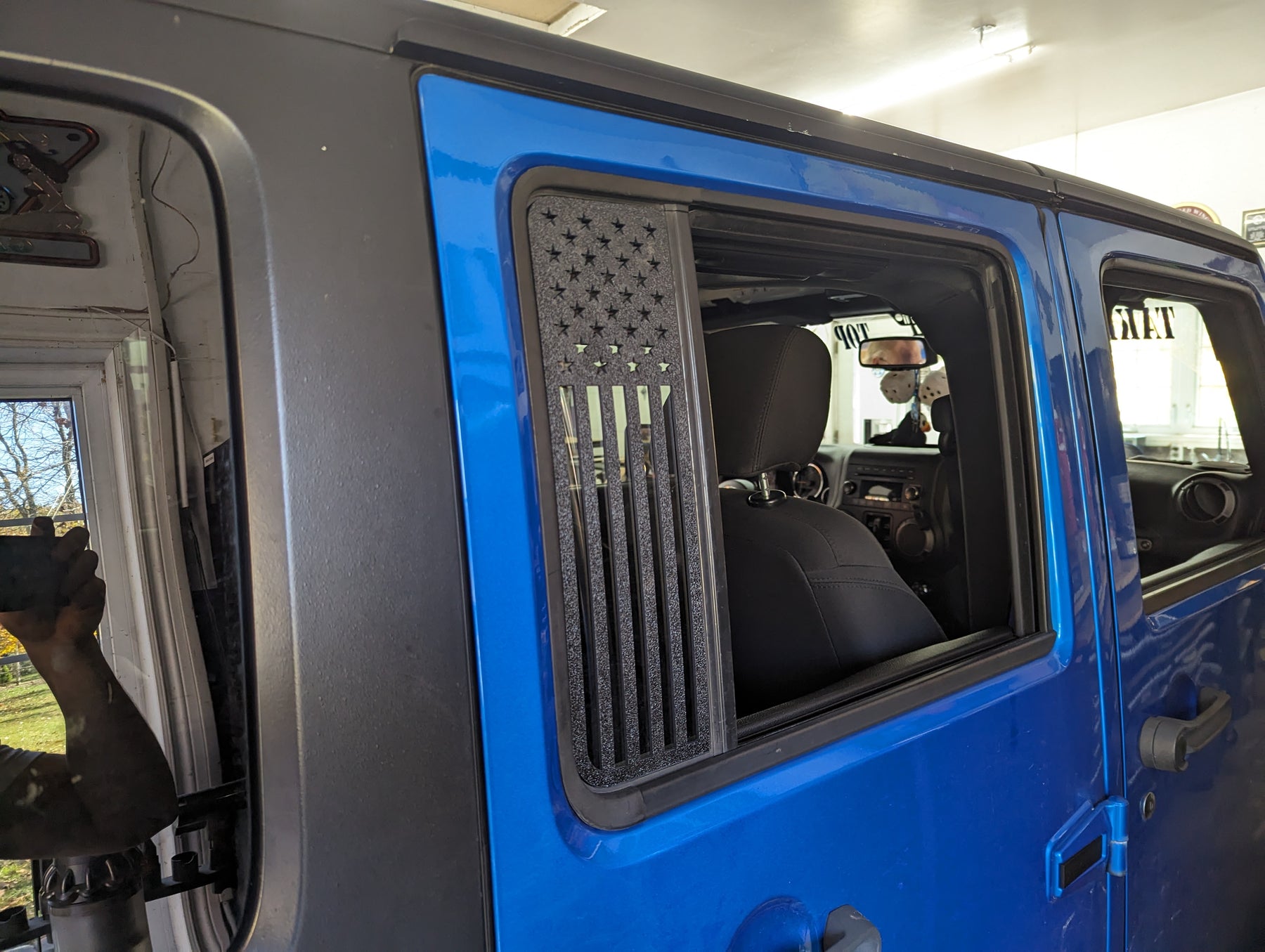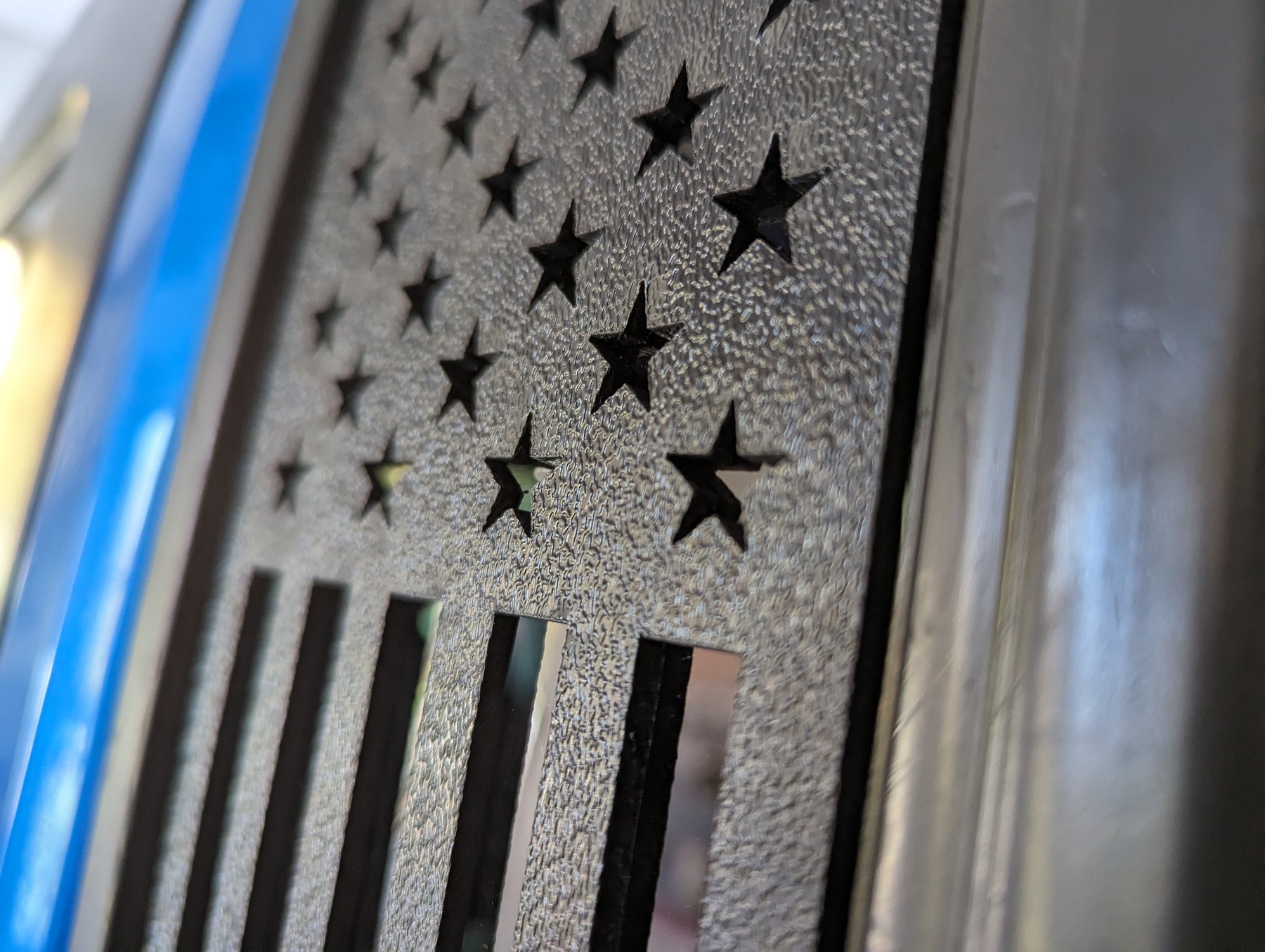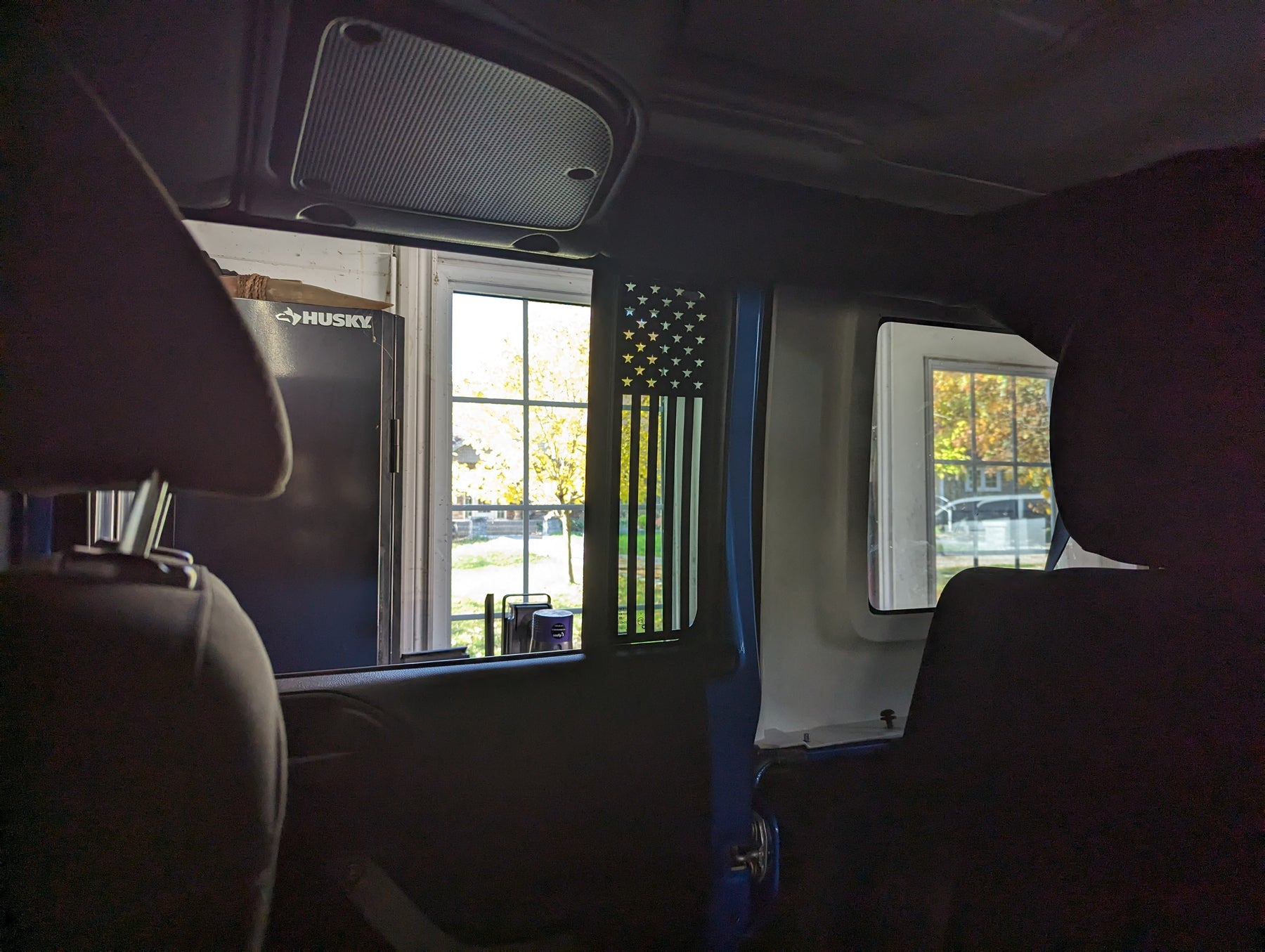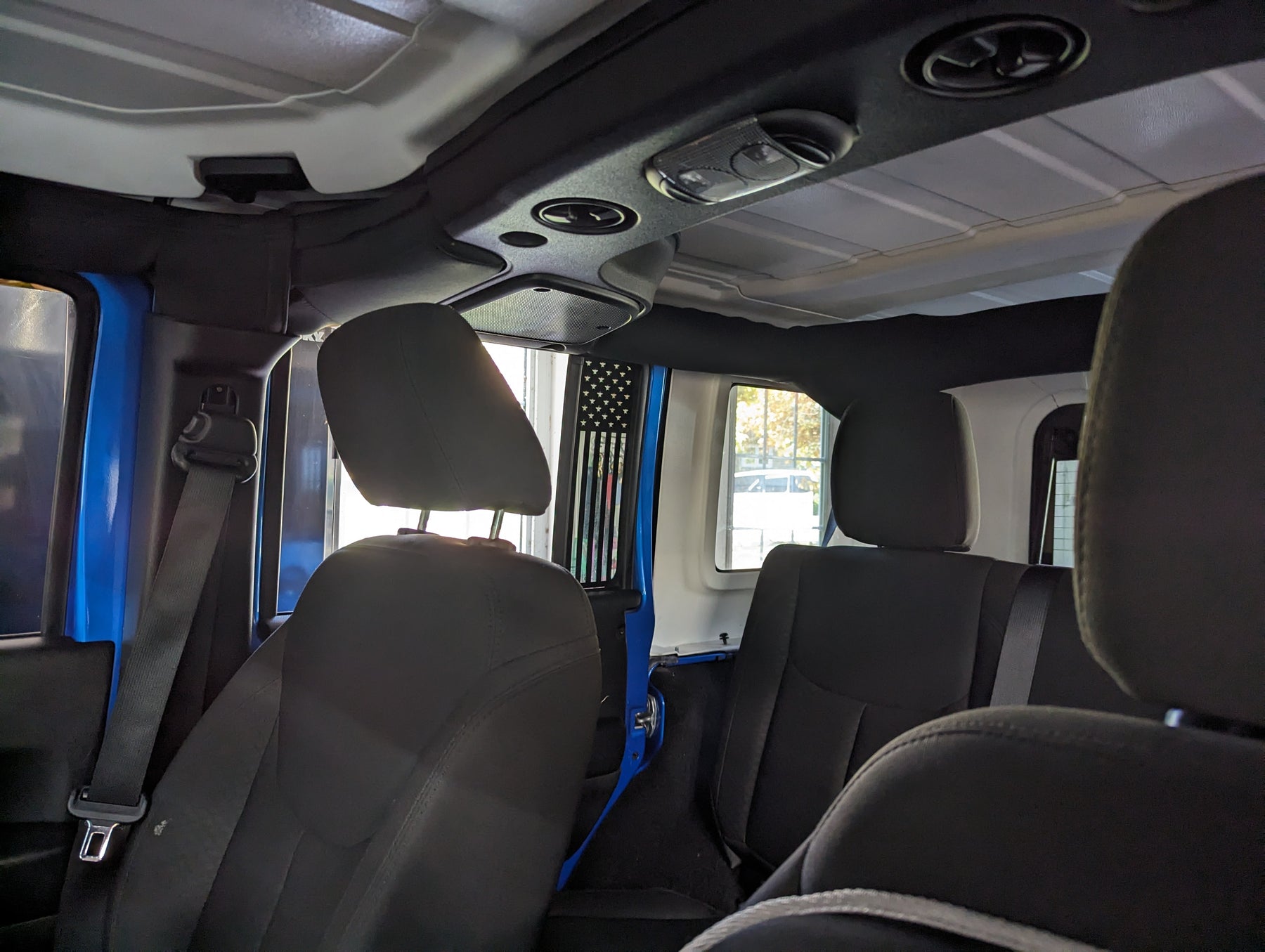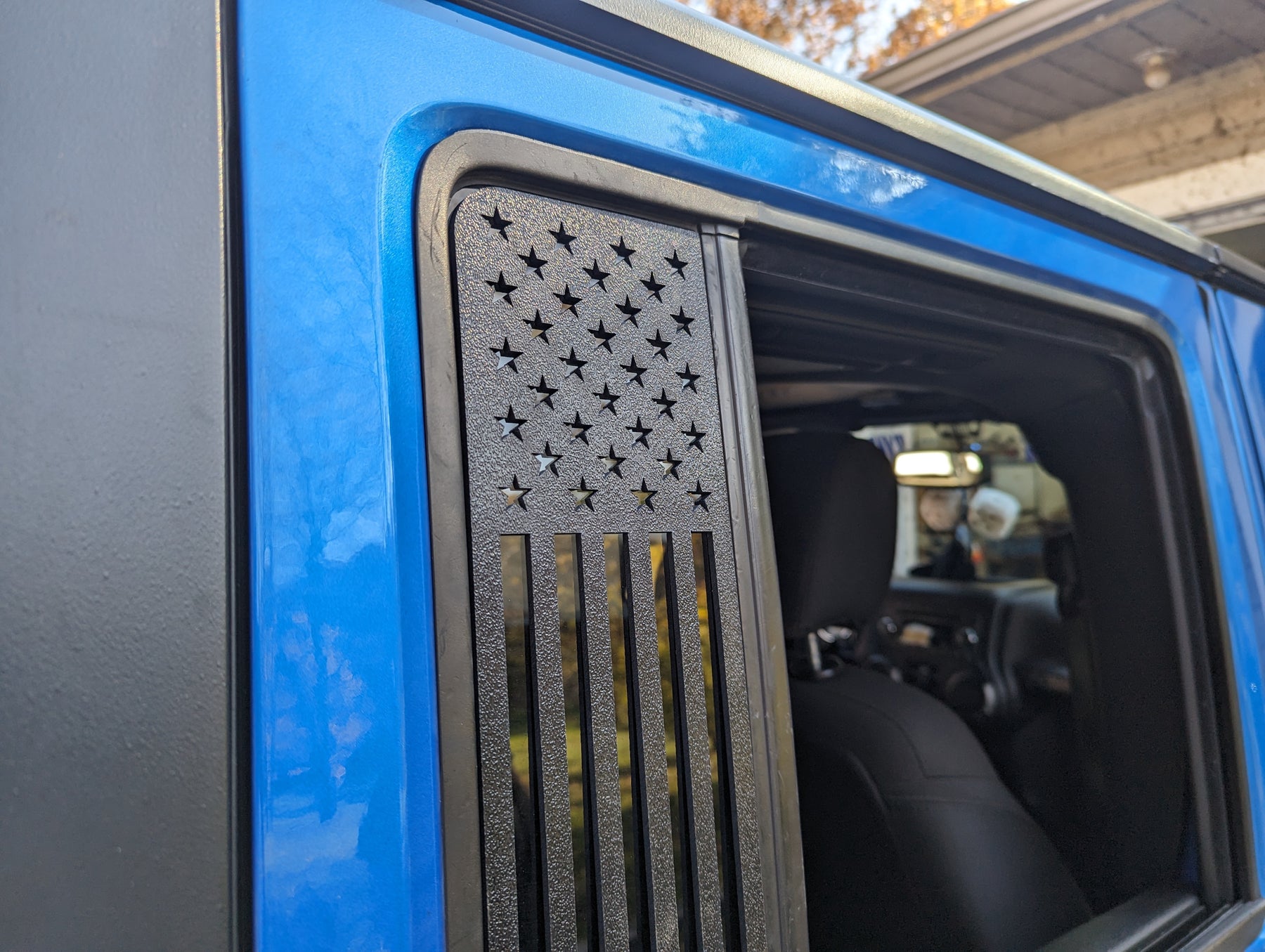 Rear Accent Window Overlay - American Flag - Fits Jeep® Wrangler®
This product comes with two badges, one for the passenger side and one for the driver's side.
This fits four door models only, this will not fit on two door models.
The badge is single layer, mounts with industrial grade automotive adhesive. The color is not customizable.
Please note, the passenger side will be mirrored, so the stars are to the front of the vehicle. This is proper flag code, as followed by police and the military, as the flag is always to be "blowing in the wind".