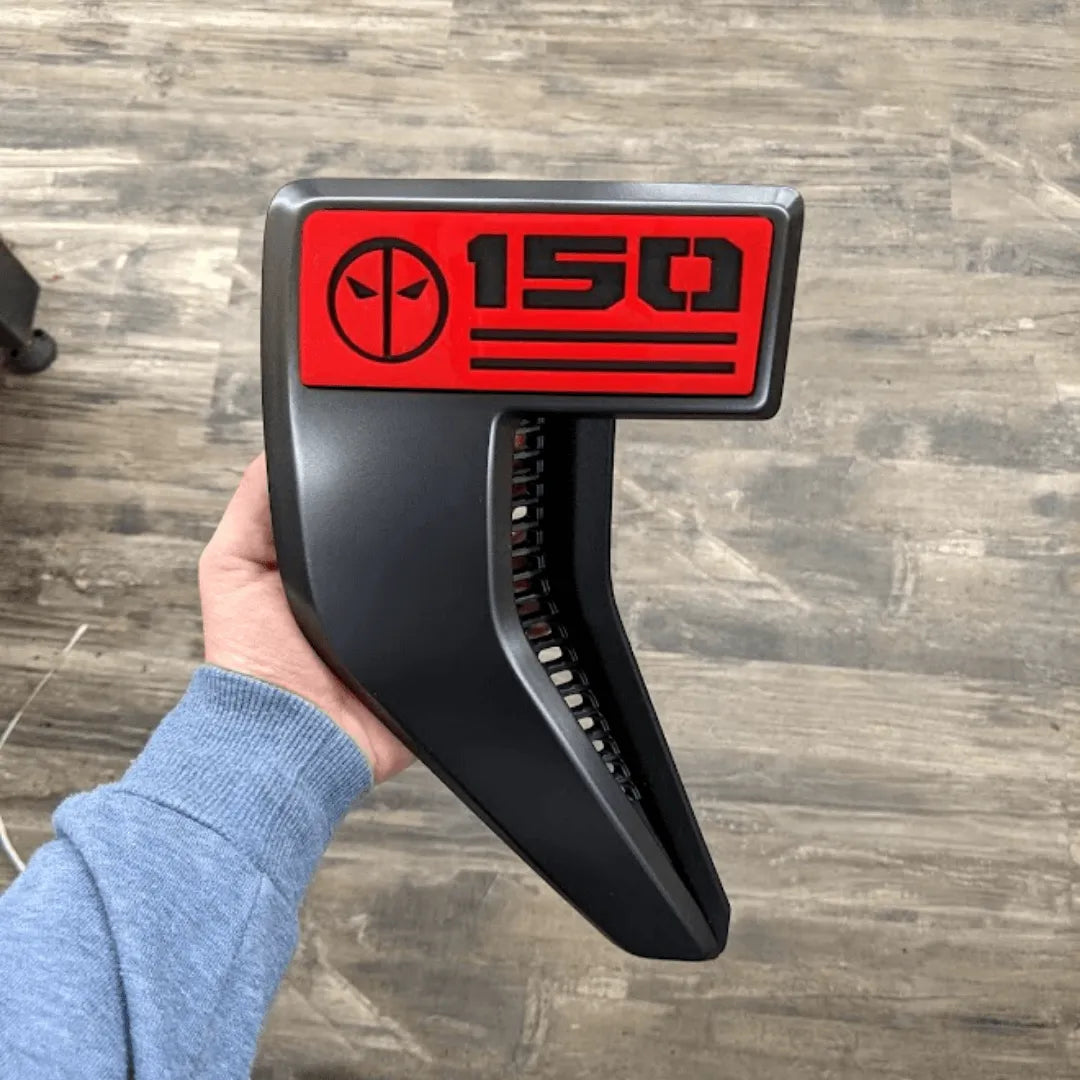 Mask OEM Badge Modifiers (OEM Badges NOT Included) - Fits 2021+ Ford® F150®
Mask Fender Badge modifiers for all 2021+ F150®s! This is for the rectangle modifiers ONLY, this product does NOT come with OEM bodies. This product requires you to take apart the OEM badges, to remove the OEM F150 and trim level text. This requires a soldering iron, which is not included.
This product comes with TWO badges, one for each side.
FOREGROUND COLOR: Outline, area around details
BACKGROUND COLOR: Color of numbers, lines and design
(Details are RECESSED in this product, not raised)
This set is the perfect finishing touch to your build, without breaking the bank! The set features:

UV, weather and salt resistant material
VHB tape on the back for quick, secure mounting
Replaces your OEM emblems; they fit right into the indent!
15 minute install
This item is ready to ship! Shipping is FREE, anywhere in the US or Canada. We pay ALL duties and taxes; no surprises upon delivery!