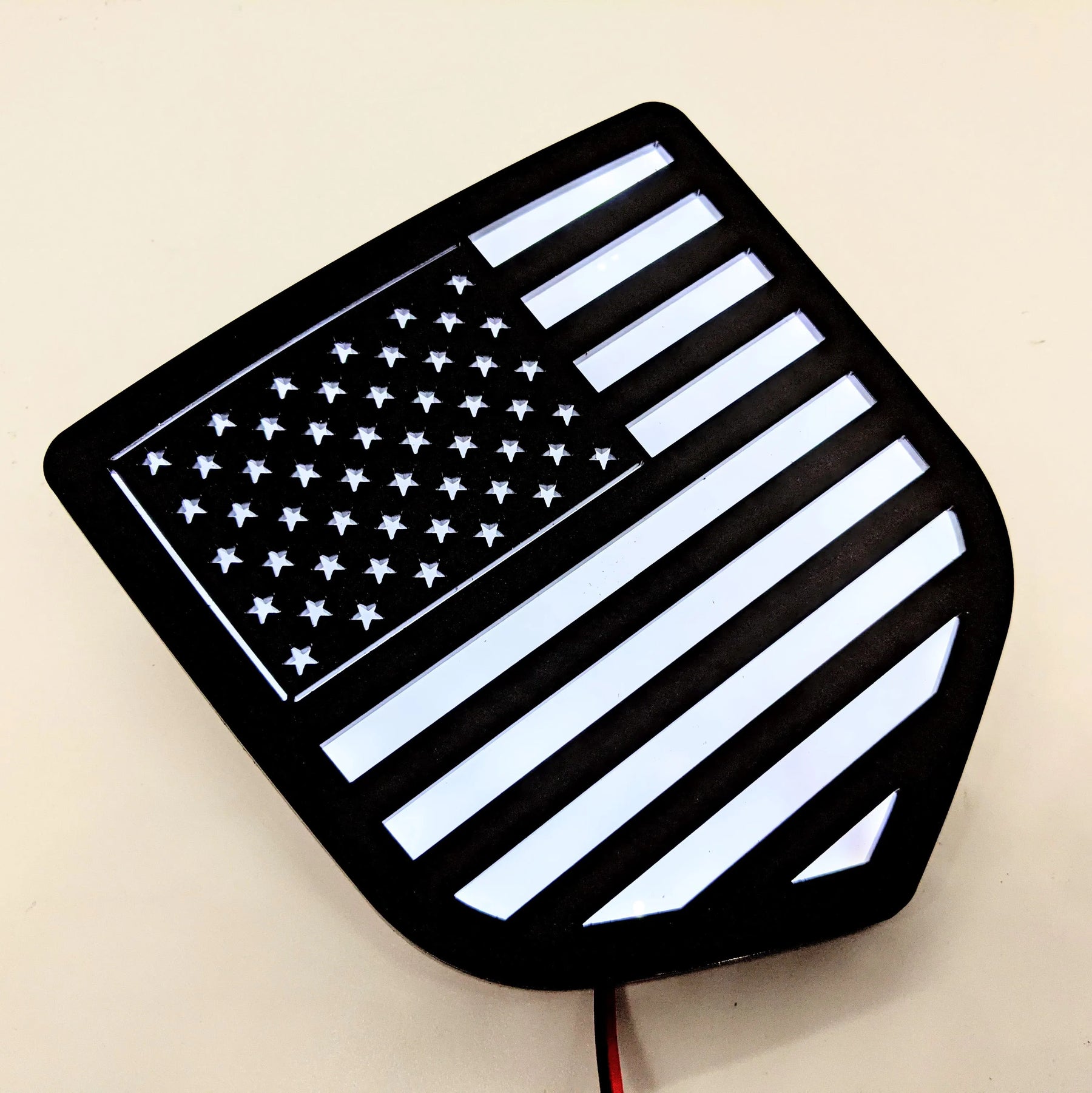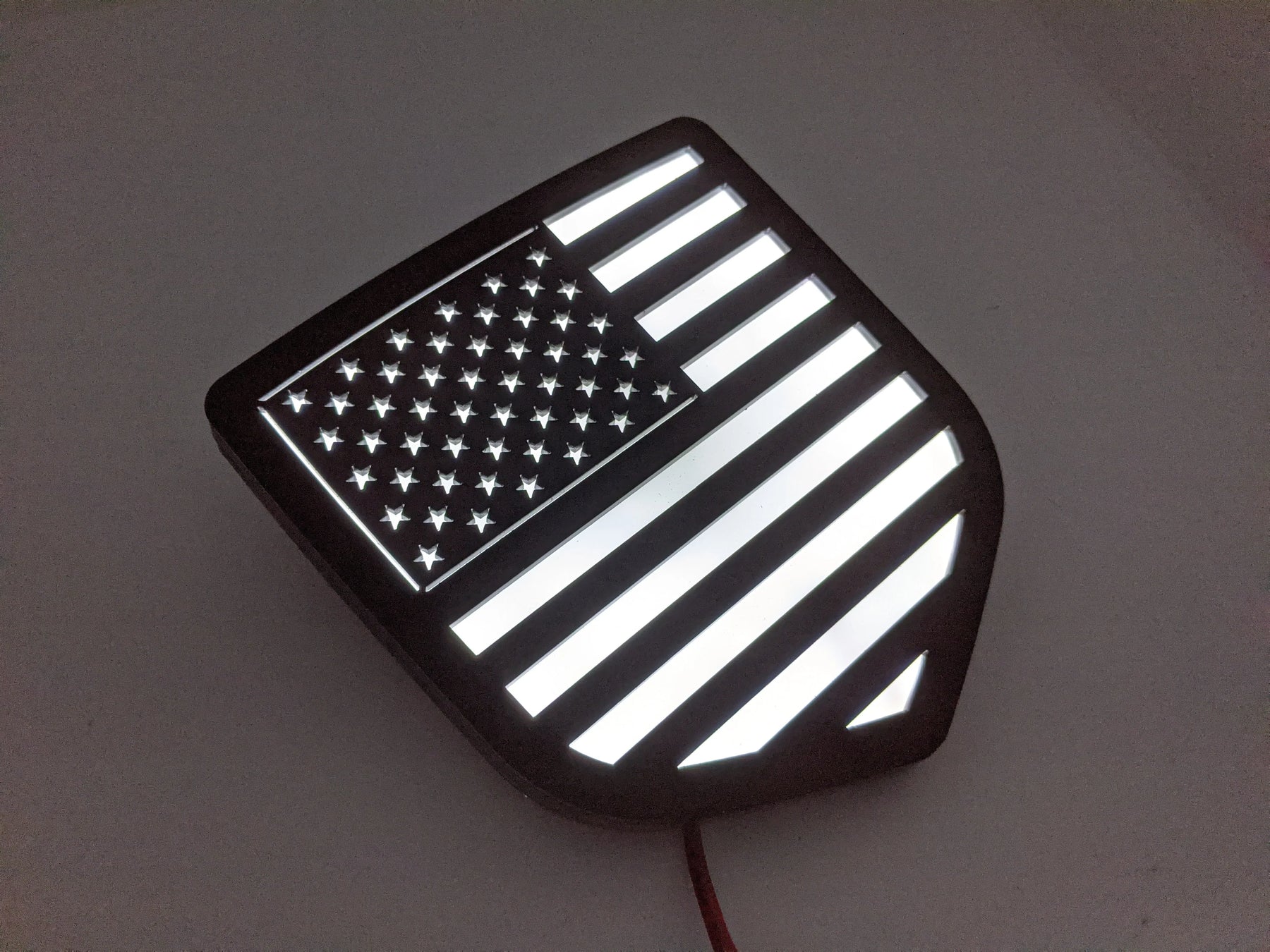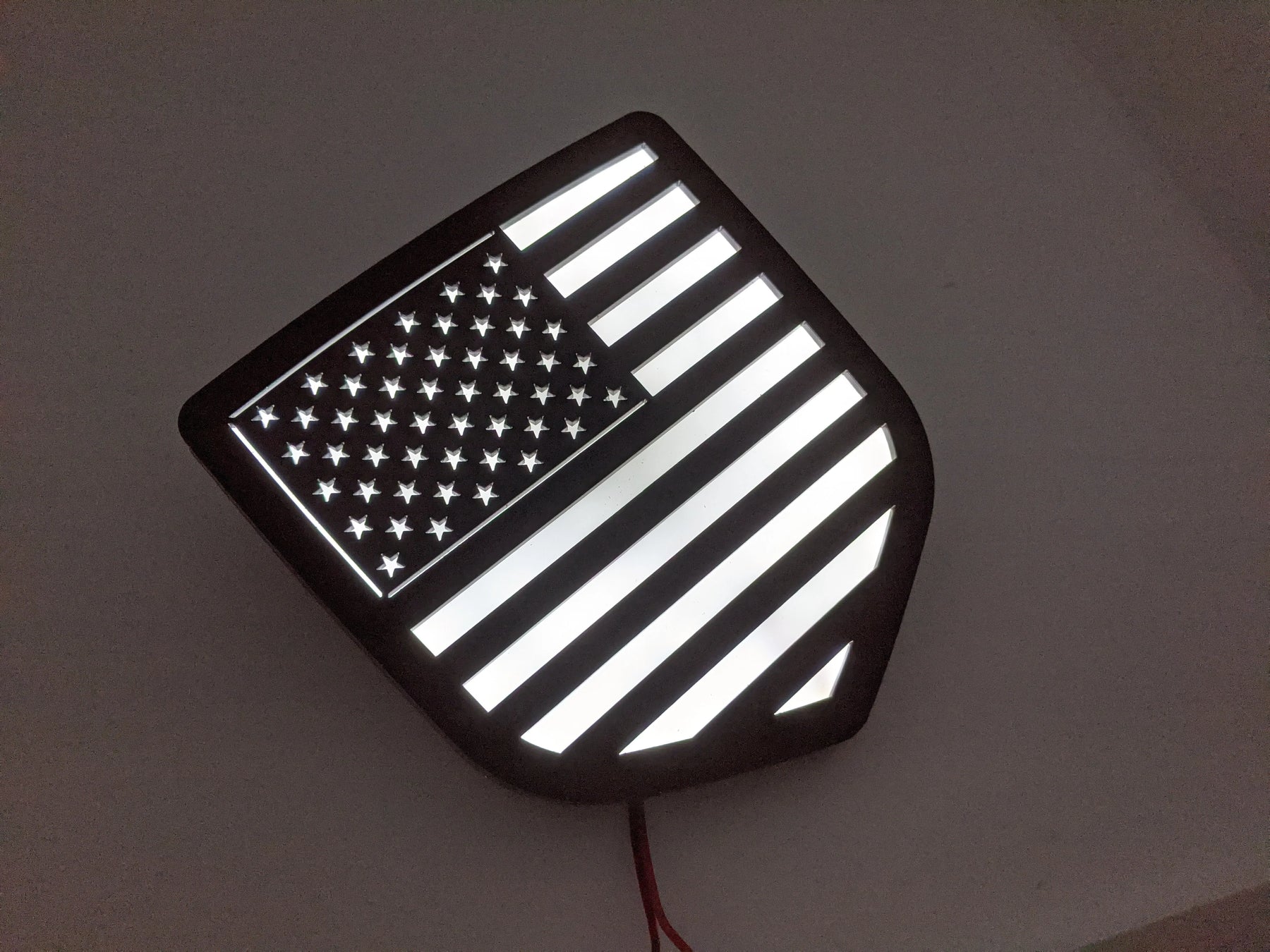 LED American Flag Badge - Fits 2009-2018 Dodge® Ram® Tailgate -1500, 2500, 3500 - Black w/White LED
Stand out without breaking the bank, day or night! This brand new, precision cut gloss badge from Ikonic is sure to do the trick.
Made from flawless gloss black material
Built in super bright LEDs
UV, weather and salt resistant
Comes with VHB tape on the back for quick, secure mounting
Replaces your OEM emblem; fits right into the indent in your tailgate!
45 minute install

Badge comes with a 6" positive and negative lead. Connect to any 12v power source of your choice!
This item is ready to ship! Shipping is FREE, anywhere in the US or Canada. We pay ALL duties and taxes; no surprises upon delivery!

Wiring is customer's responsibility, professional install recommended. Extra wire may be needed and is not included. Ikonic is not responsible for improper installation or wiring. Offroad use only.