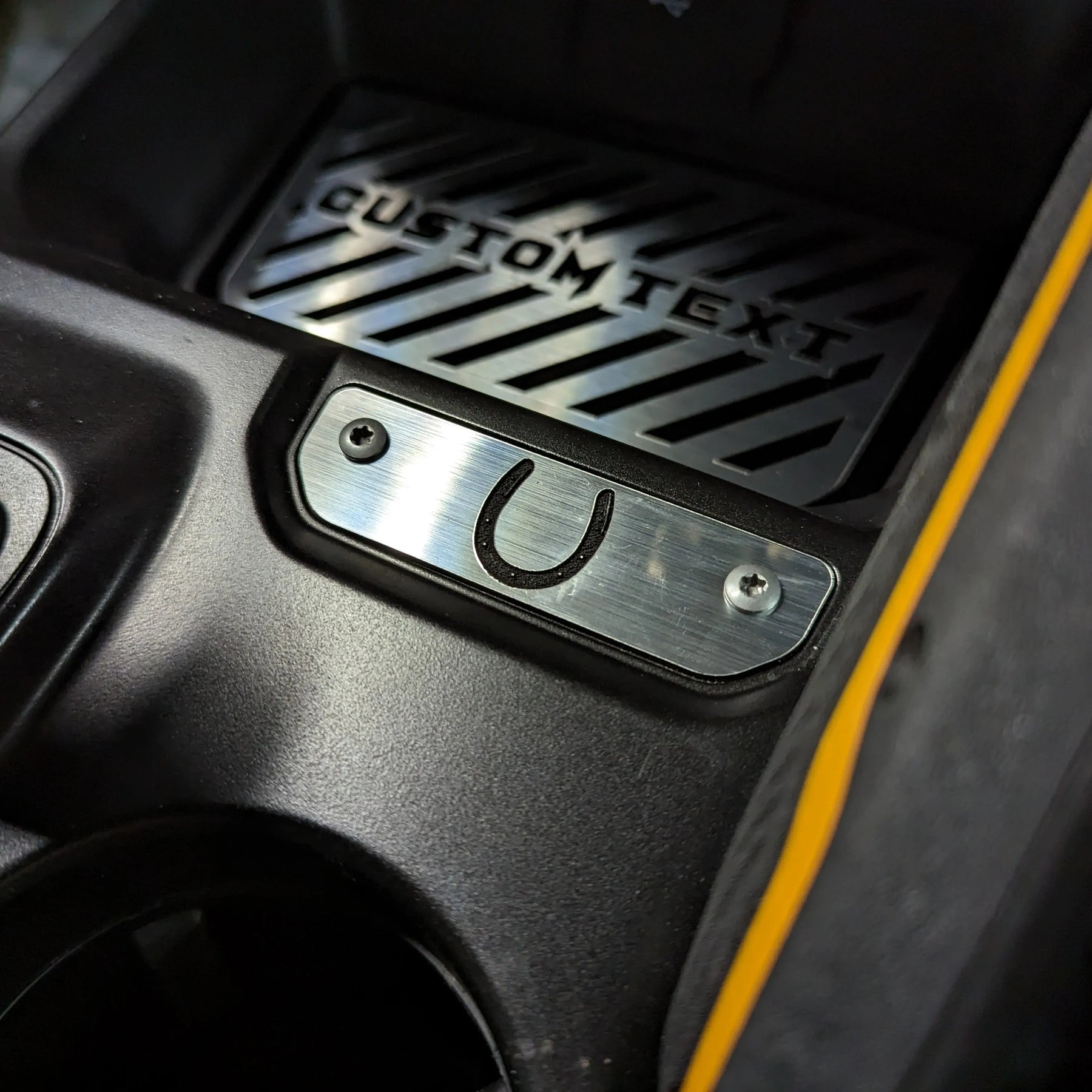 Horseshoe Console Badge - Fits 2021+ Bronco®
American Flag Console Badge for the 2021+ Ford Bronco in black and brushed silver. Simply take out your two OEM screws, remove your original plate, and bolt this one in place.
Note, snug bolts but do not overtighten. 
Want a custom design? Contact us!