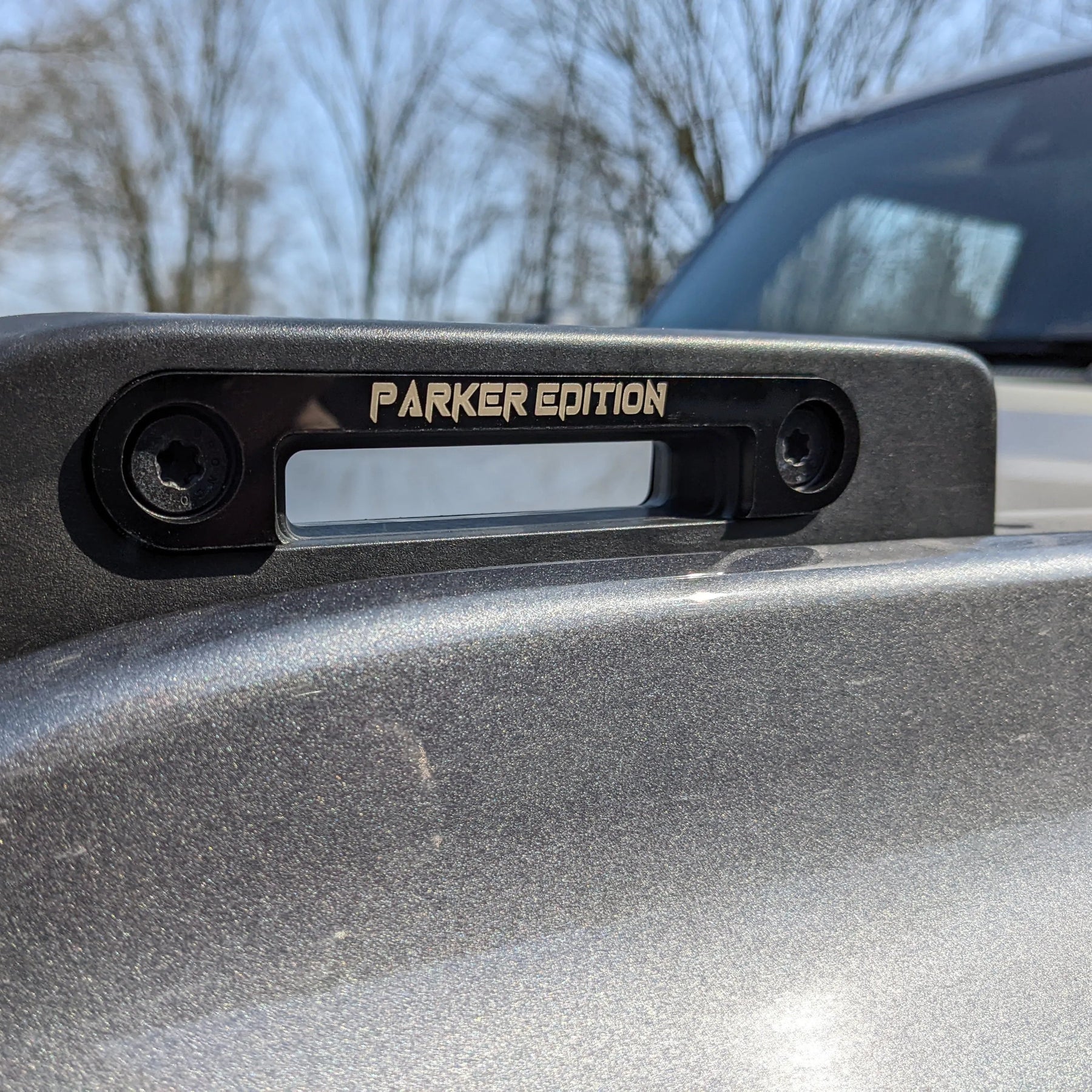 Front Tie Accent Badge Pair - Custom Text - Black - Fits 2021+ Bronco®
These front tie accent badges add a perfect, subtle touch to an iconic Bronco® feature. These badges mount quickly overtop the existing front tie down loops. The loop and bolts remain functional. 
Choose your own custom text! Please, no trademarks or brands (we're unable to do "Bronco", or trim names like "Badlands")
These badges come complete with VHB tape on the back for quick, secure mounting. This product comes with two badges, one for the passenger side and one for the driver's side.