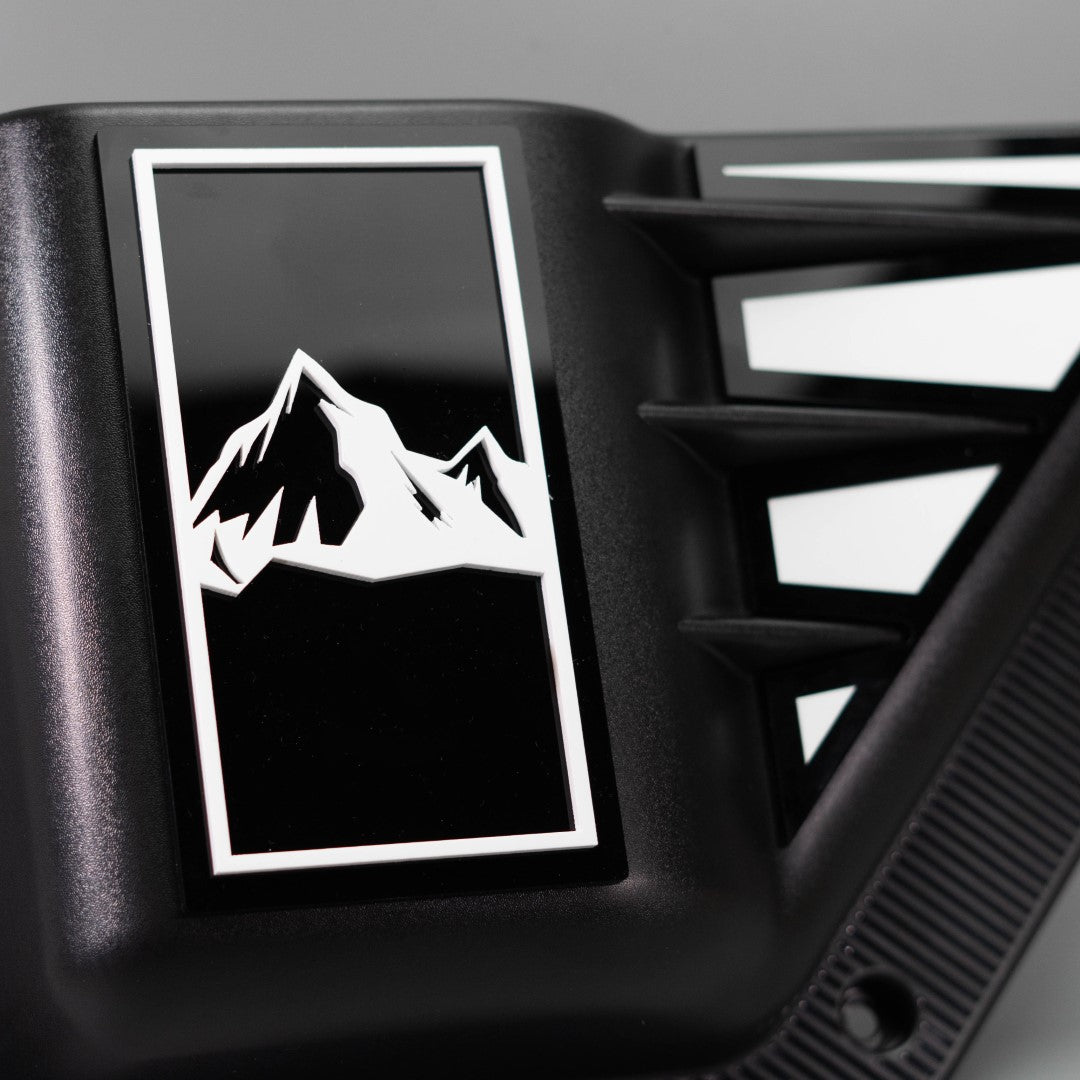 Detailed Door Storage Pocket Pair - Style 2 - Mountains - Fits 2021+ Bronco® - Multiple Colors Available
This door storage pocket pair replaces the door netting on your 21+ Bronco®! Simply unbolt your existing netting, and bolt these customizable storage pockets in place for an instant boost in storage. 
NOTE: Rear Pockets require screwing into your door panel.
Choose your foreground color (top layer), and your background color (bottom layer). 
Want a custom design? Contact us!
This product will fit the 2 door and 4 door Bronco®, but will not fit the Bronco® Sport. 
We are not affiliated with, nor endorsed by, Ford®.