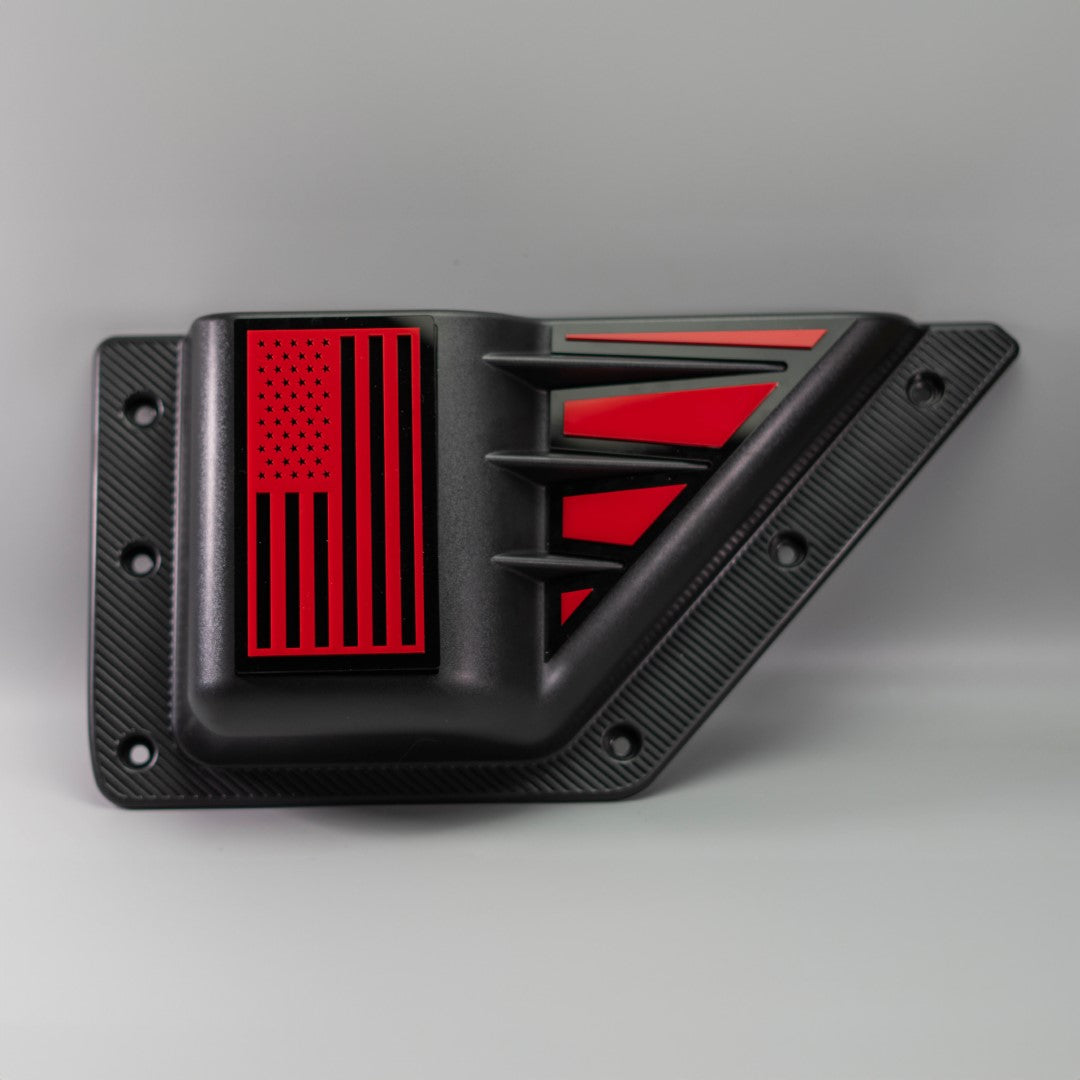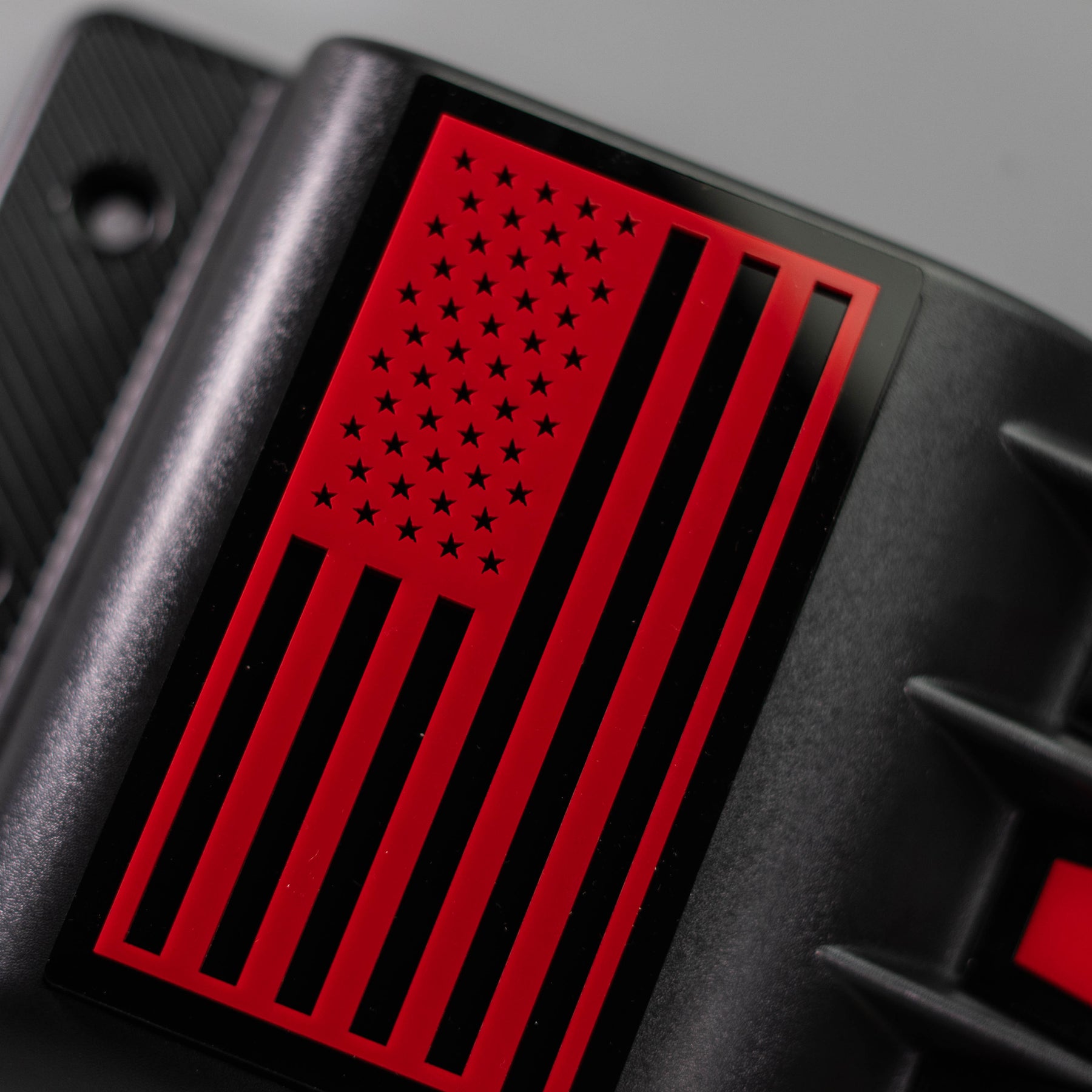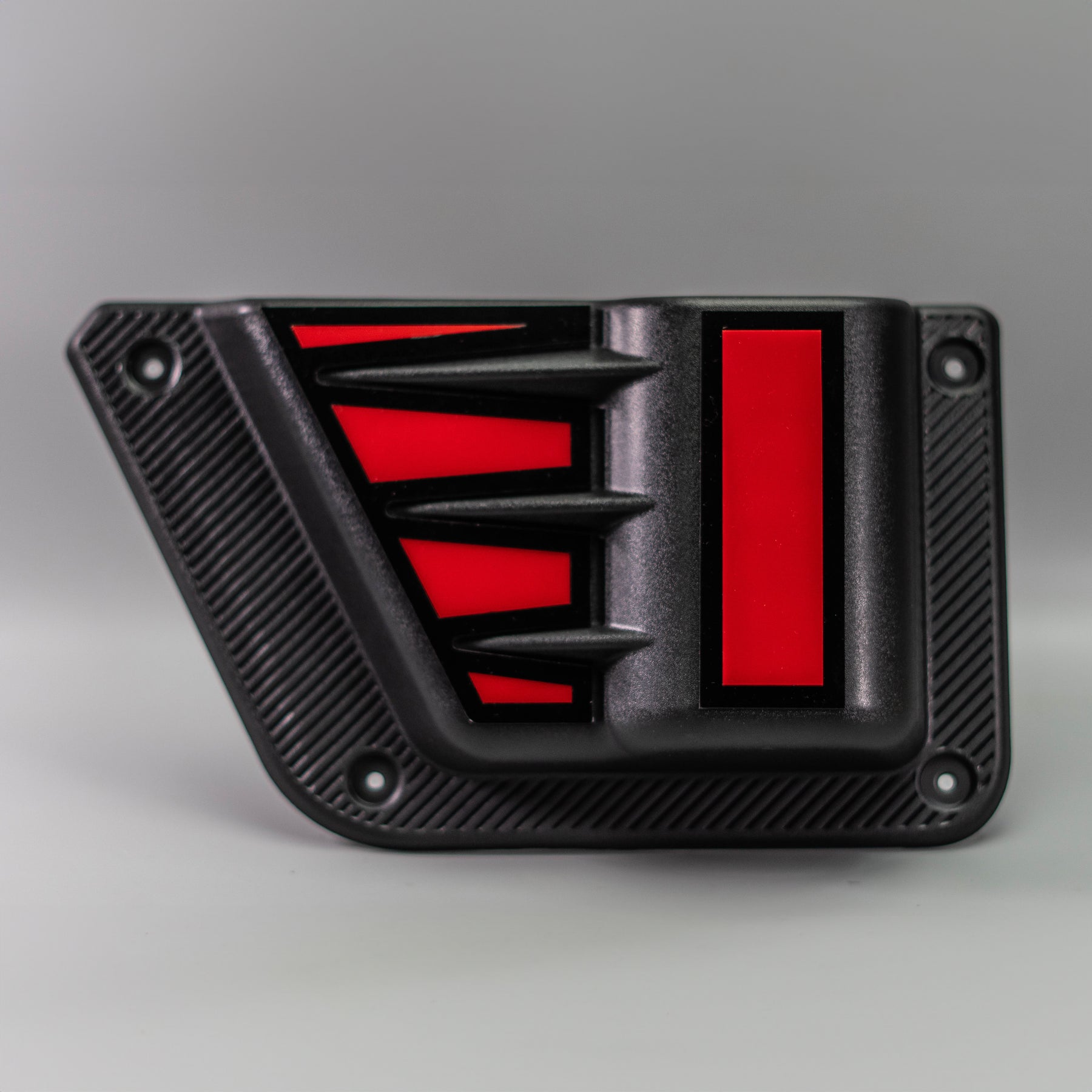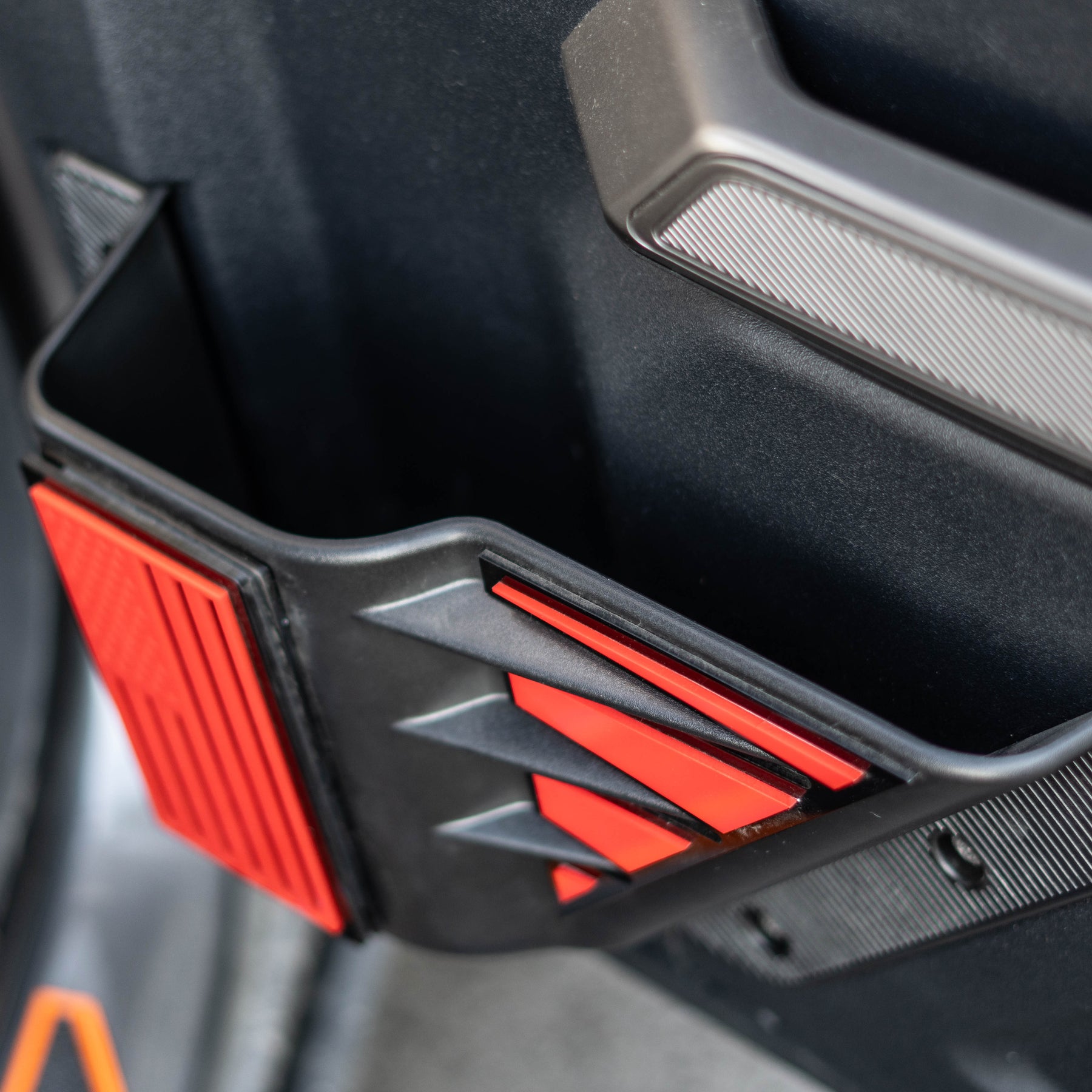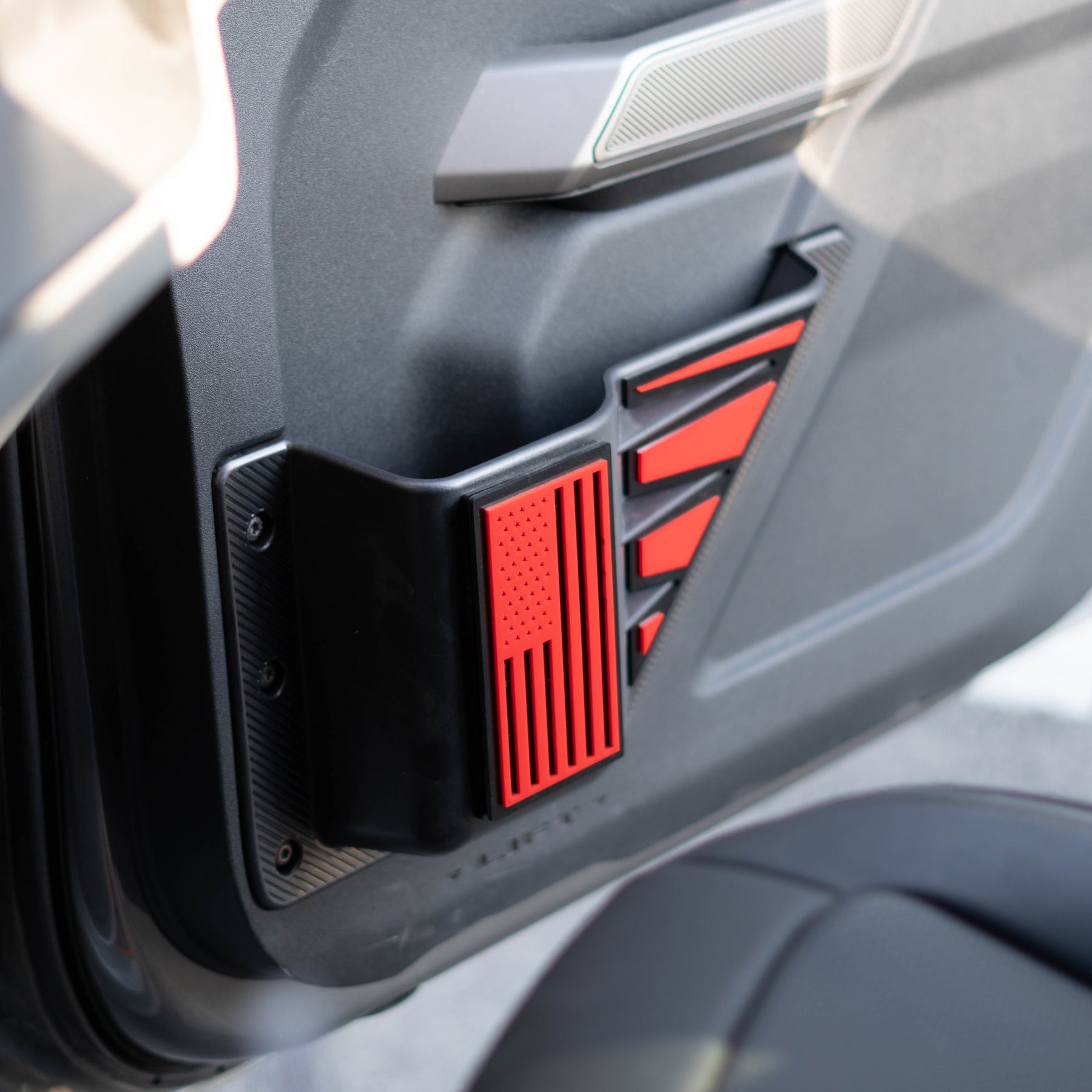 Detailed Door Storage Pocket Pair - Style 2 - American Flag - Fits 2021+ Bronco® - Multiple Colors Available
This door storage pocket pair replaces the door netting on your 21+ Bronco®! Simply unbolt your existing netting, and bolt these customizable storage pockets in place for an instant boost in storage. 
Last two photo's are the matching Rear Pockets.
NOTE: Rear Pockets require screwing into your door panel.
Choose your foreground color (top layer), and your background color (bottom layer).  Main pocket color is always black, customized colors only apply to the designs featured on the pocket. 
Want a custom design? Contact us!
This product will fit the 2 door and 4 door Bronco®, but will not fit the Bronco® Sport. 
We are not affiliated with, nor endorsed by, Ford®.