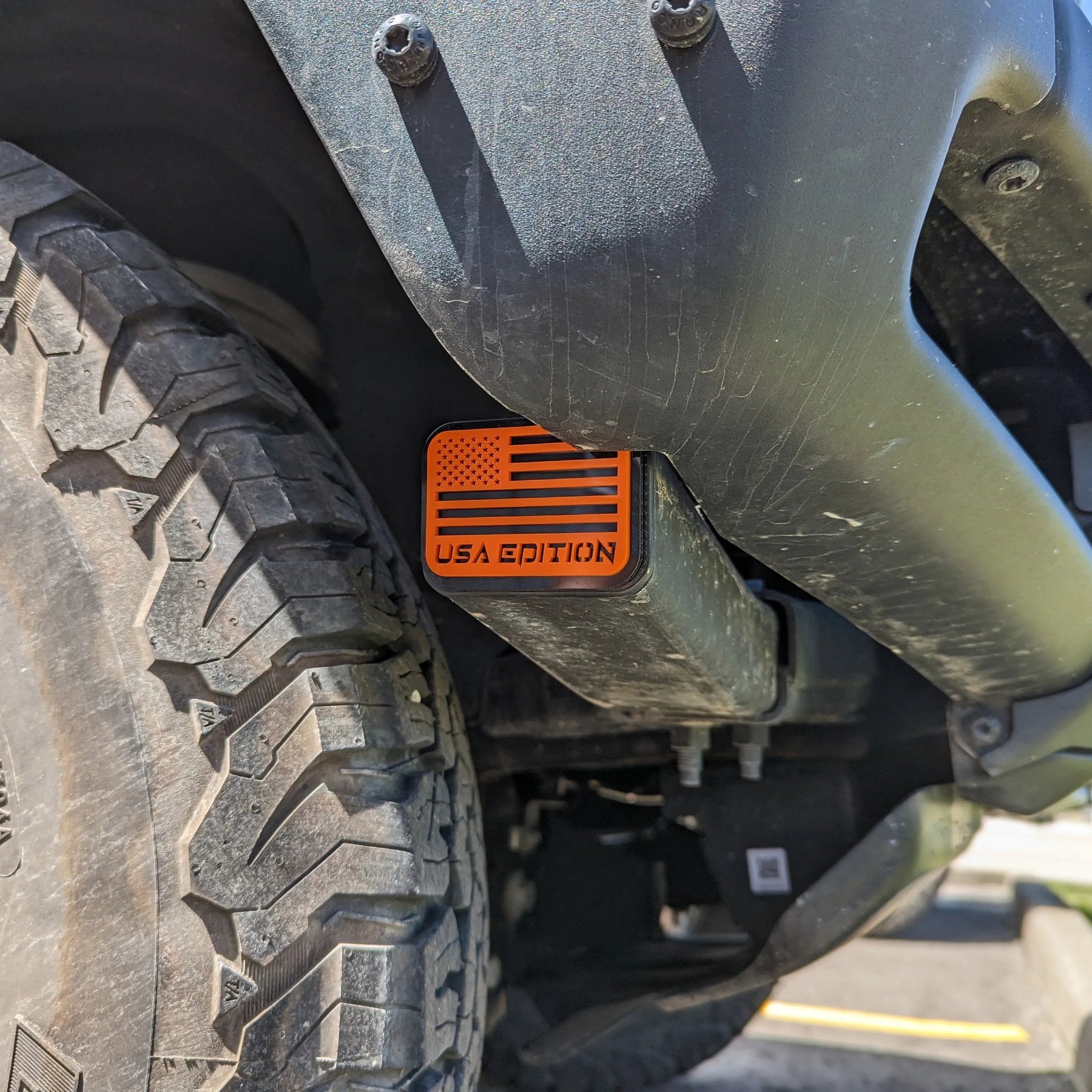 Crash Bar End Plug Pair - Custom Text American Flag - Fits 2021+ Bronco® - Multiple Colors Available
These plugs fit snugly in your Bronco®'s crash bars, to cover up that ugly hole and keep dirt and debris from piling up. Plus, they are fully customizable! Comes as a pair, for both sides of the vehicle. 
Choose your foreground color (top, outline), and your background color (stars and stripes, letters). 
This product will fit the 2 door and 4 door Bronco®, but will not fit the Bronco® Sport. 
Want a custom design? Contact us!
It fits perfectly! As in perfect! Once it's in it's not going no where.