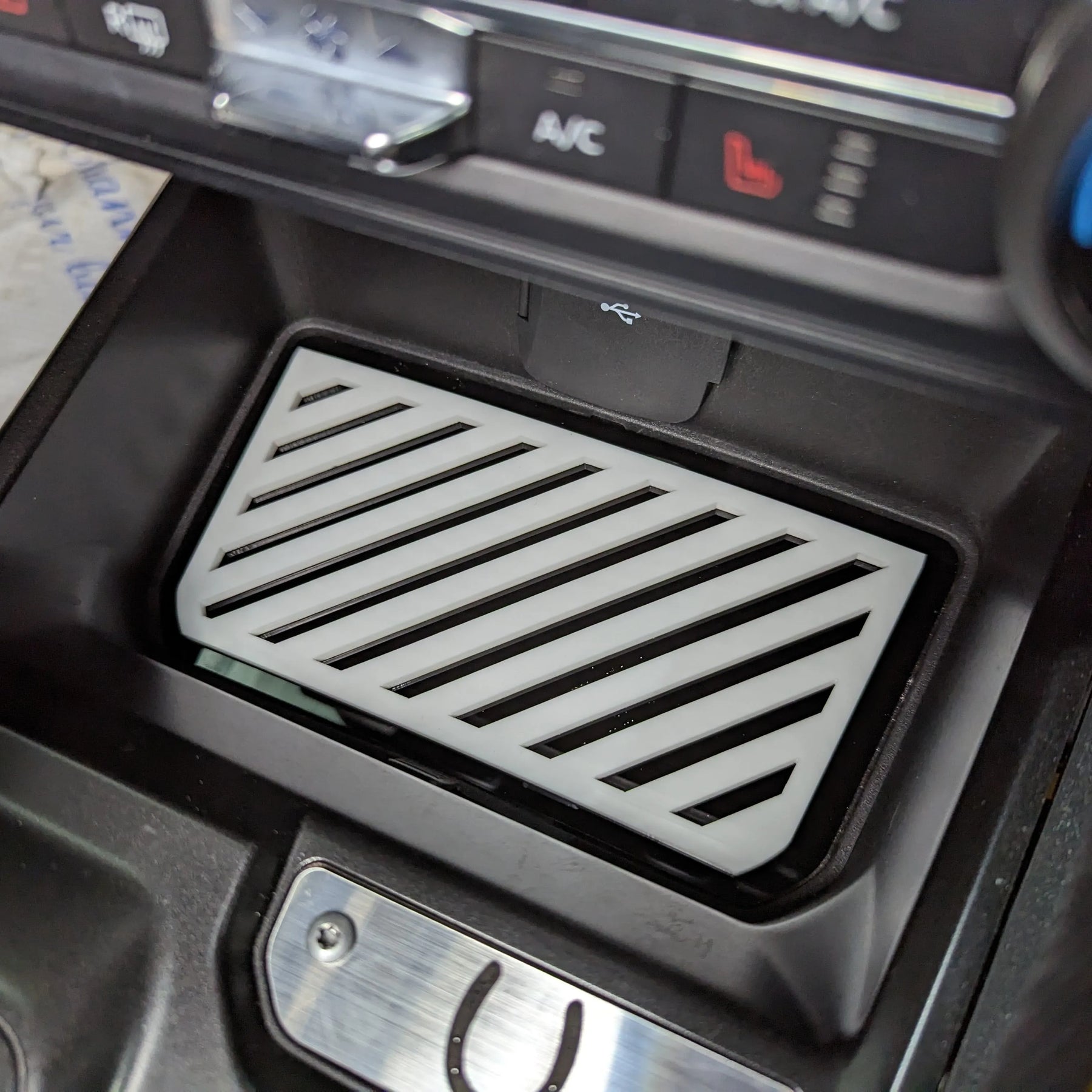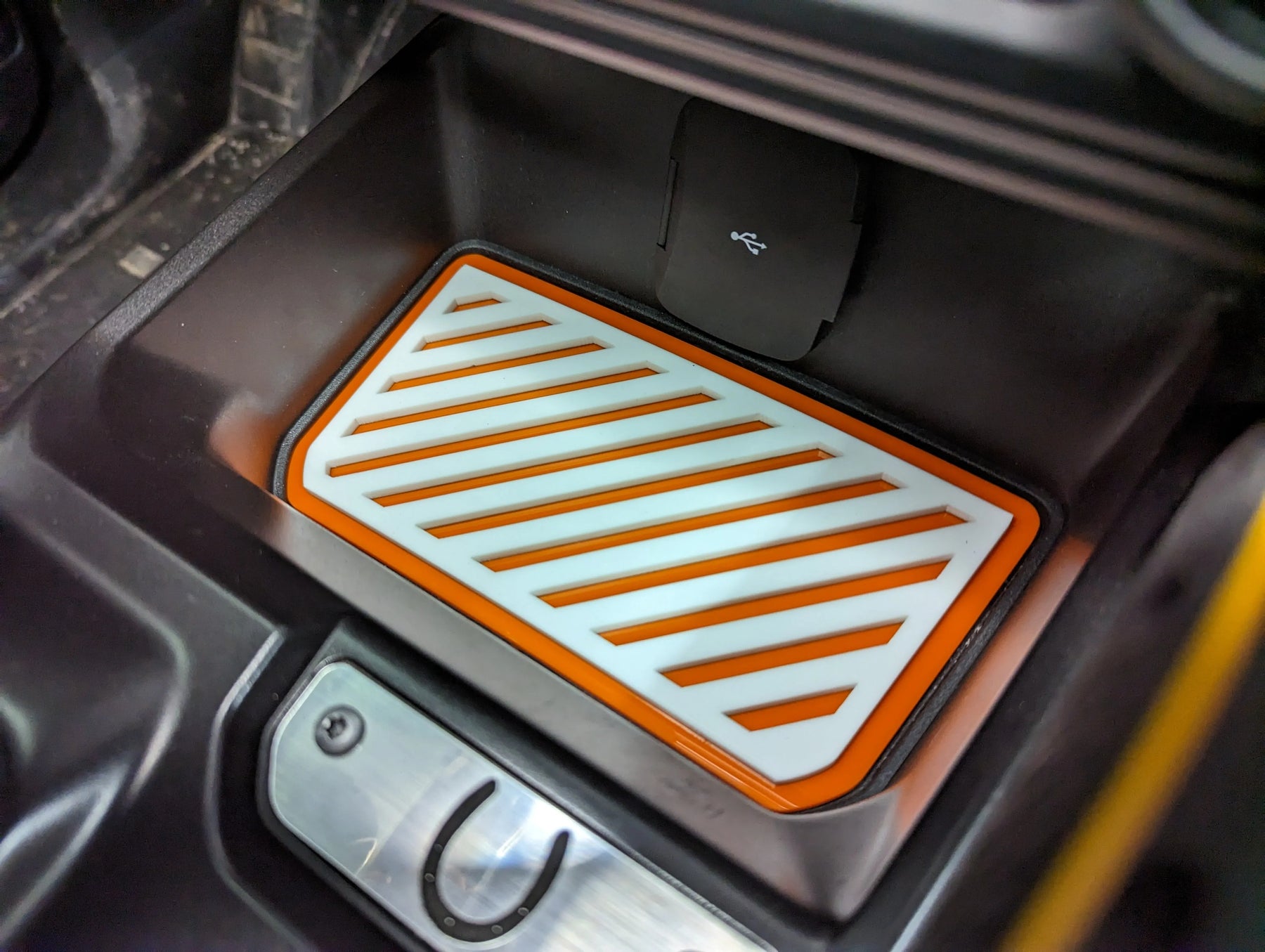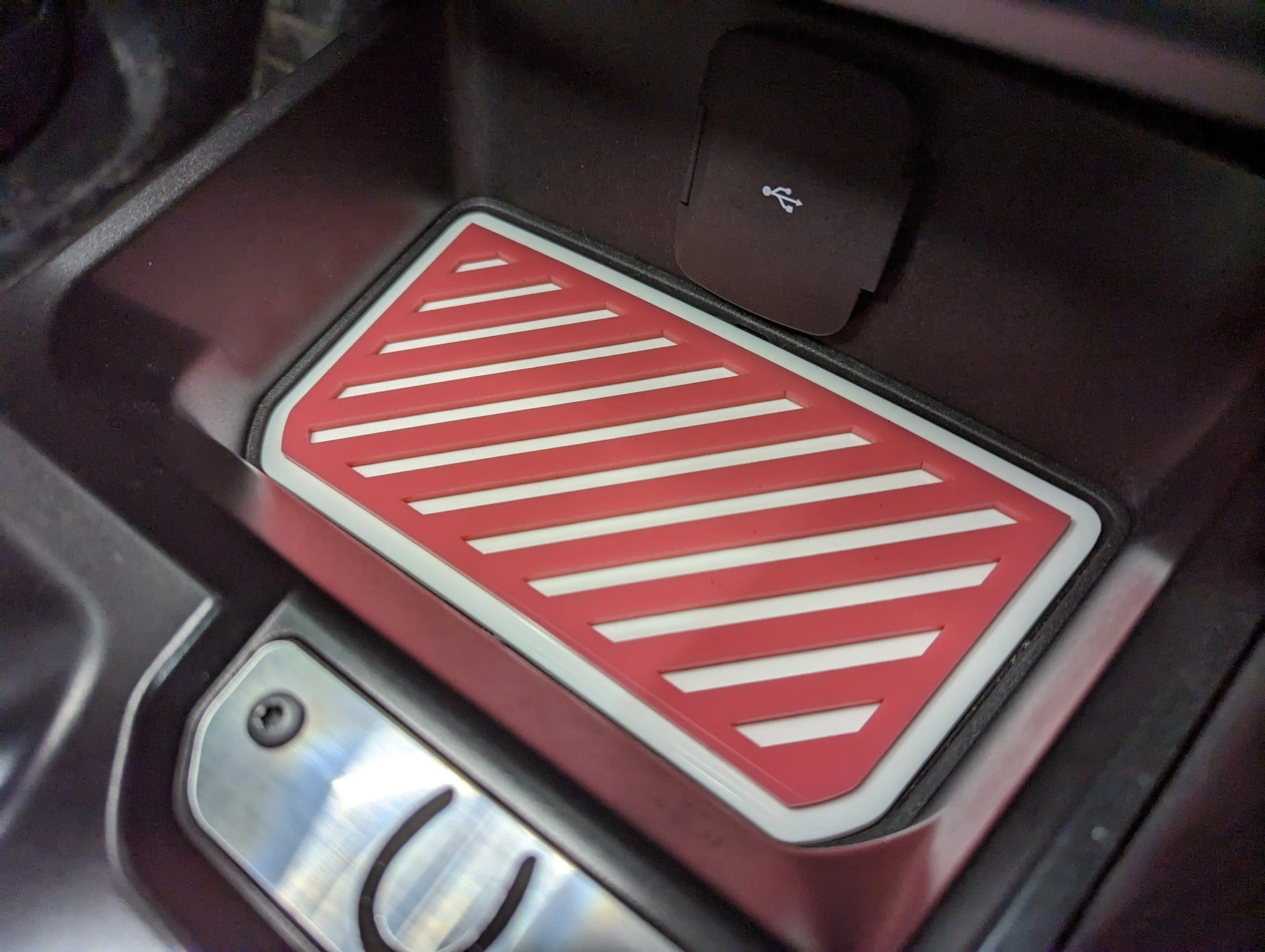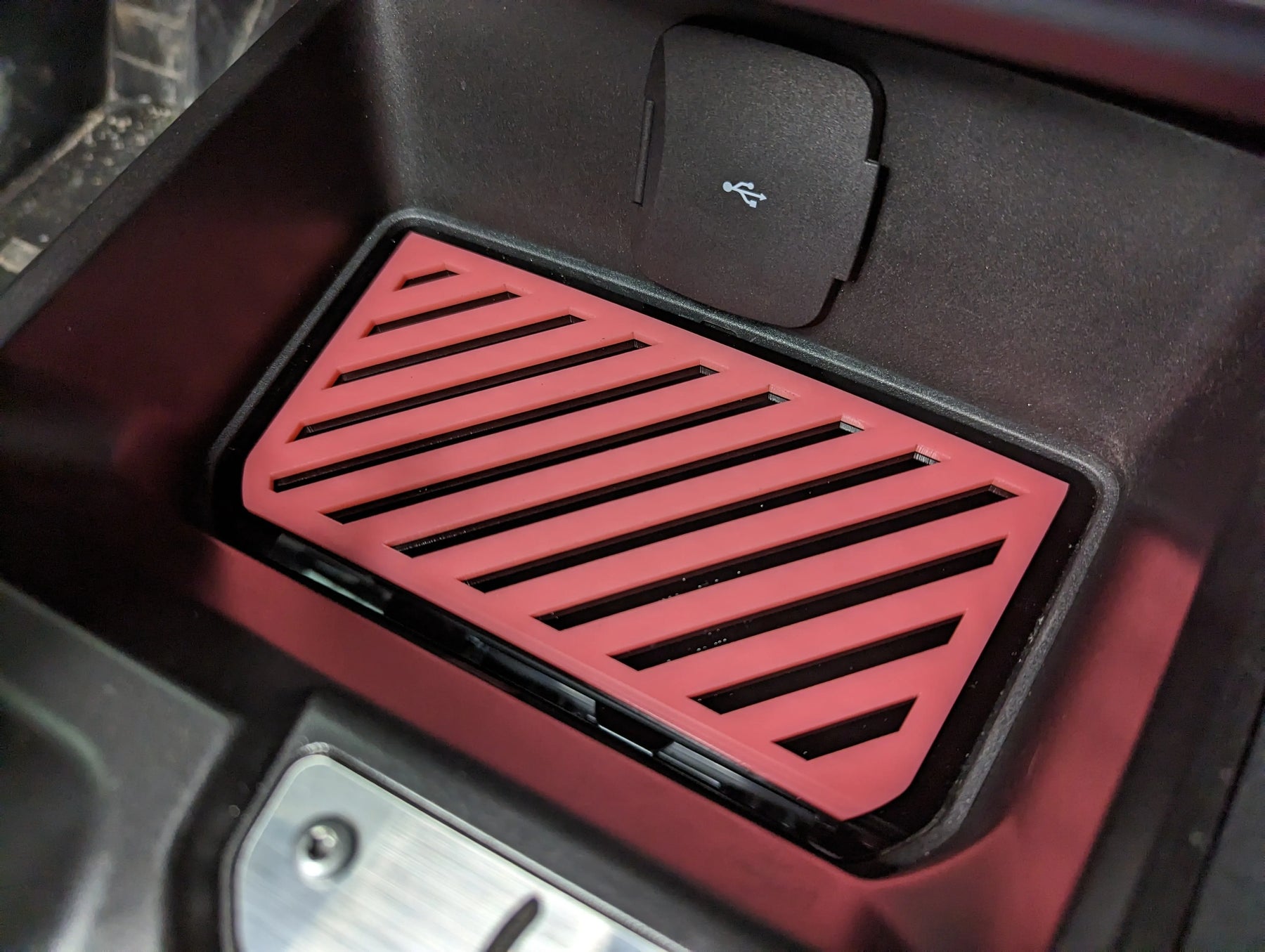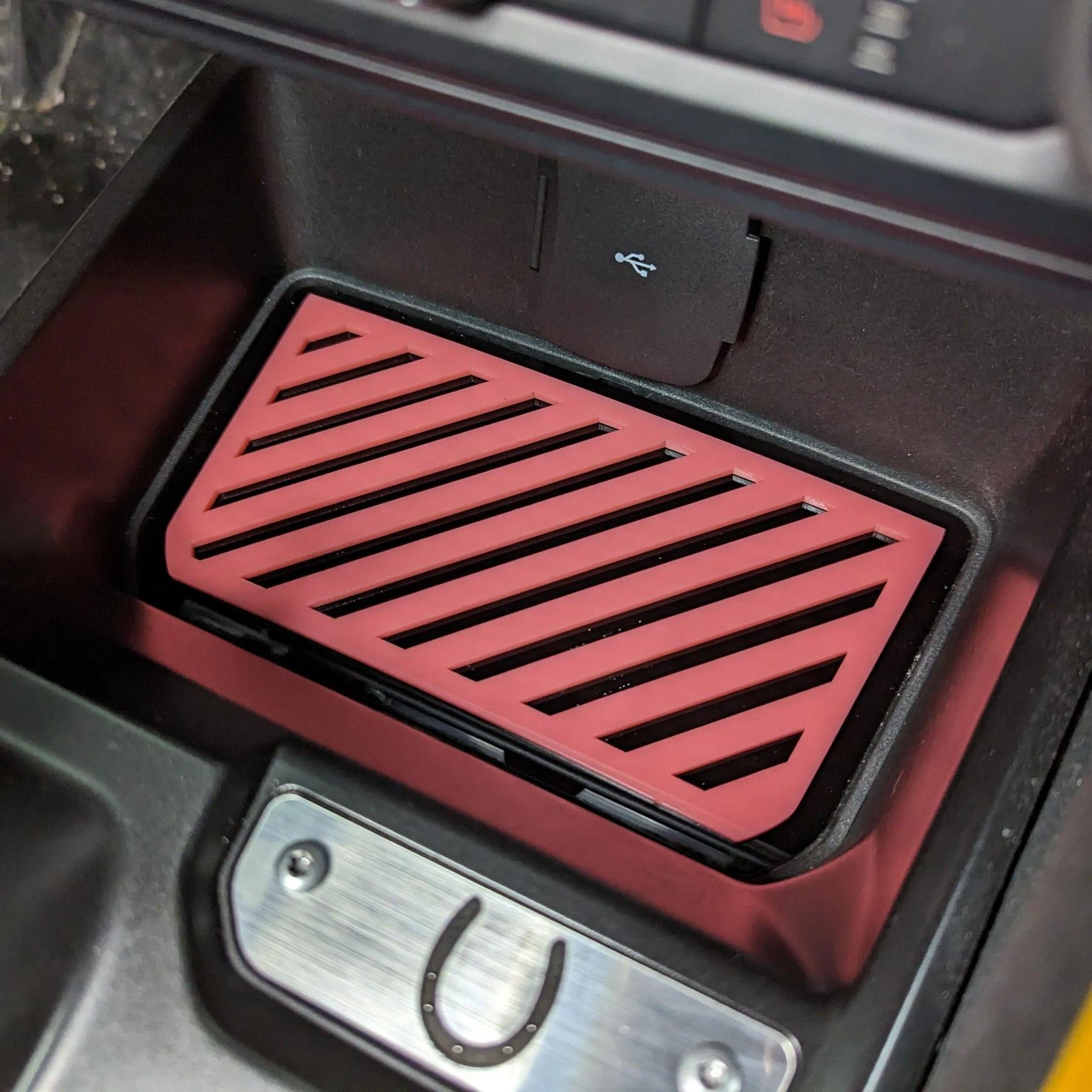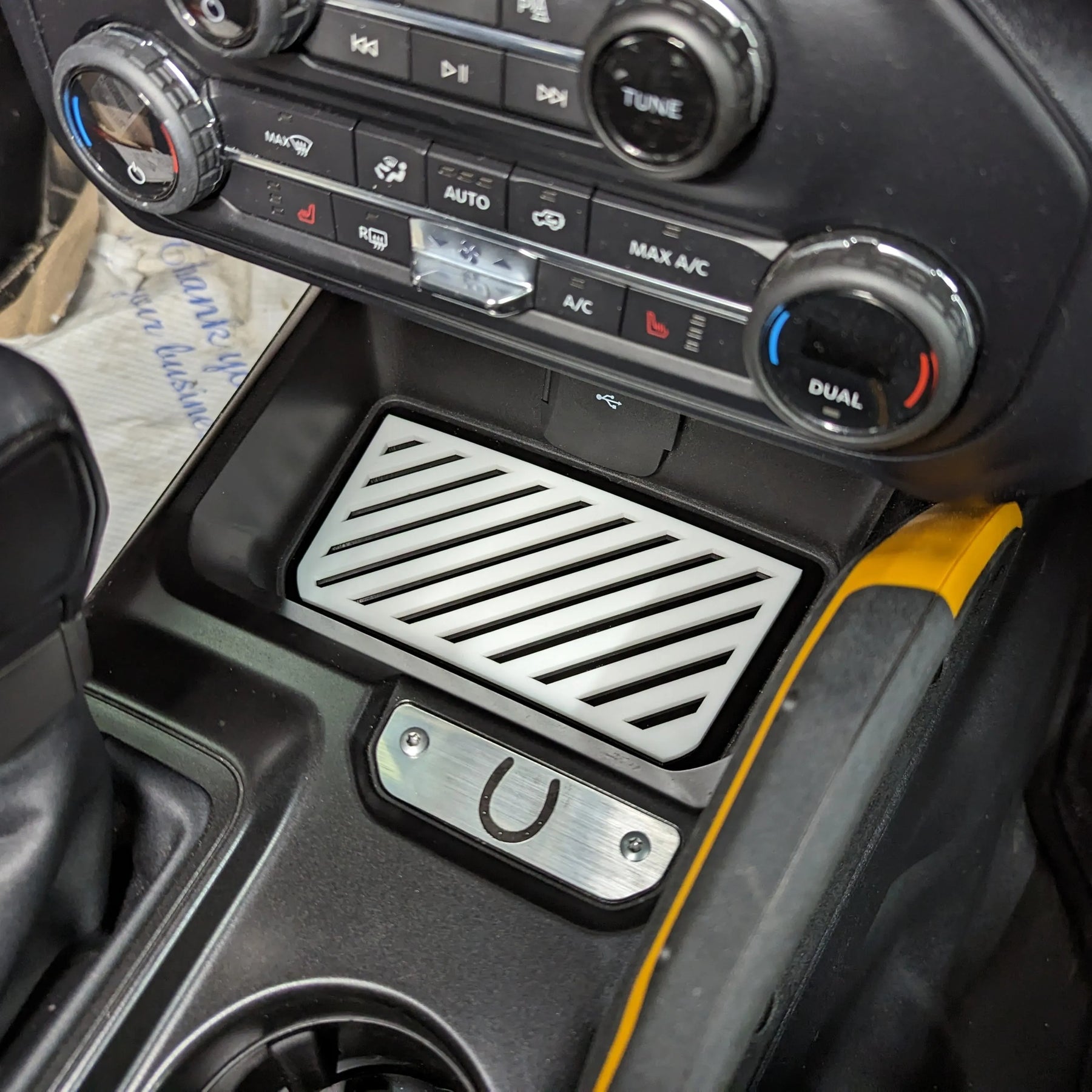 Console Storage Pocket Inlay Badge - Lines - Fits 2021+ Bronco® - Multiple Colors Available
This lined console storage inlay badge fits perfectly in your 2021+ Bronco® console's rubber tray. Comes with VHB tape on the back, if you choose to stick it down securely. 

*Does not work with wireless charging pads*
Choose your foreground color (top outline and design), and your background color (far outer outline). 
Want a custom design? Contact us!