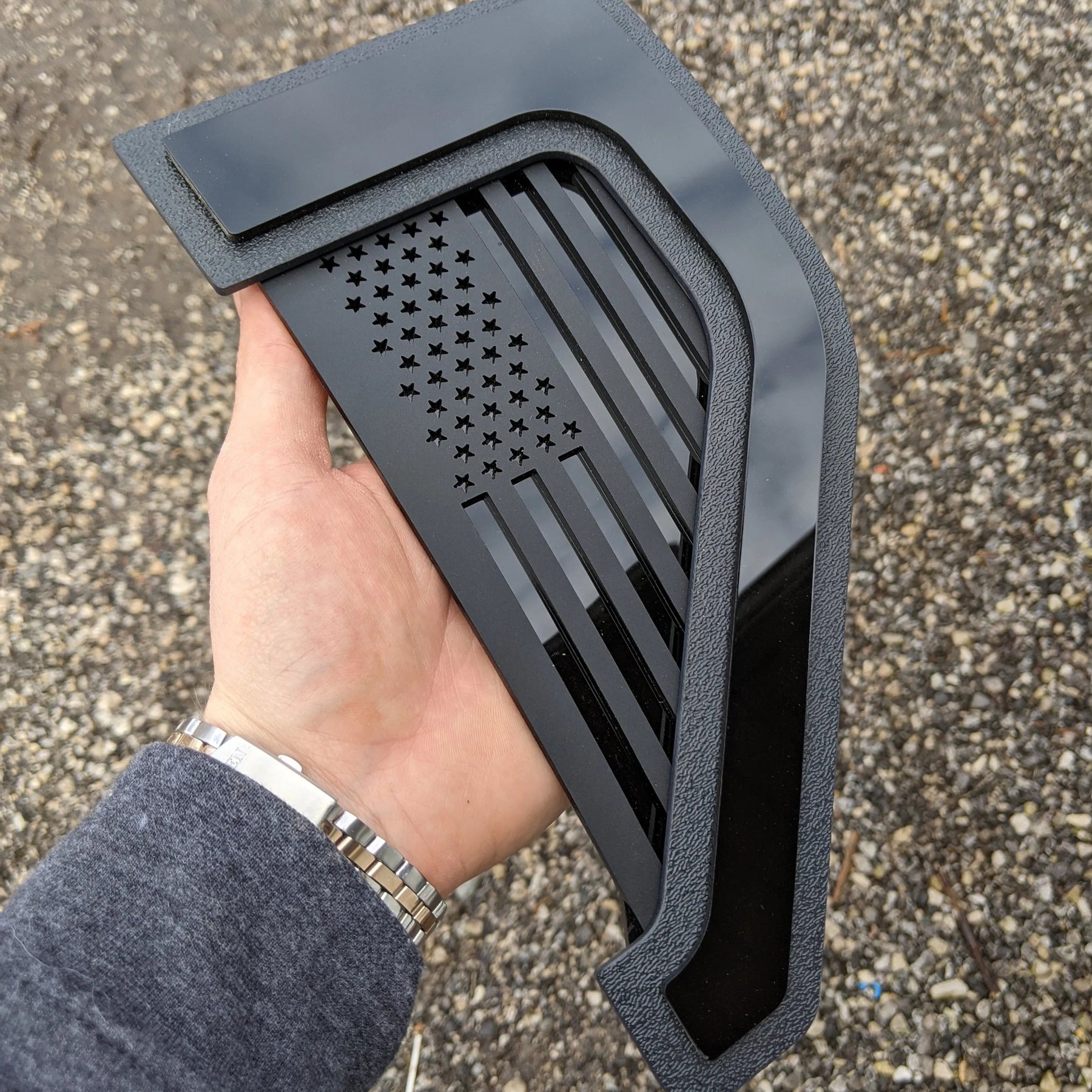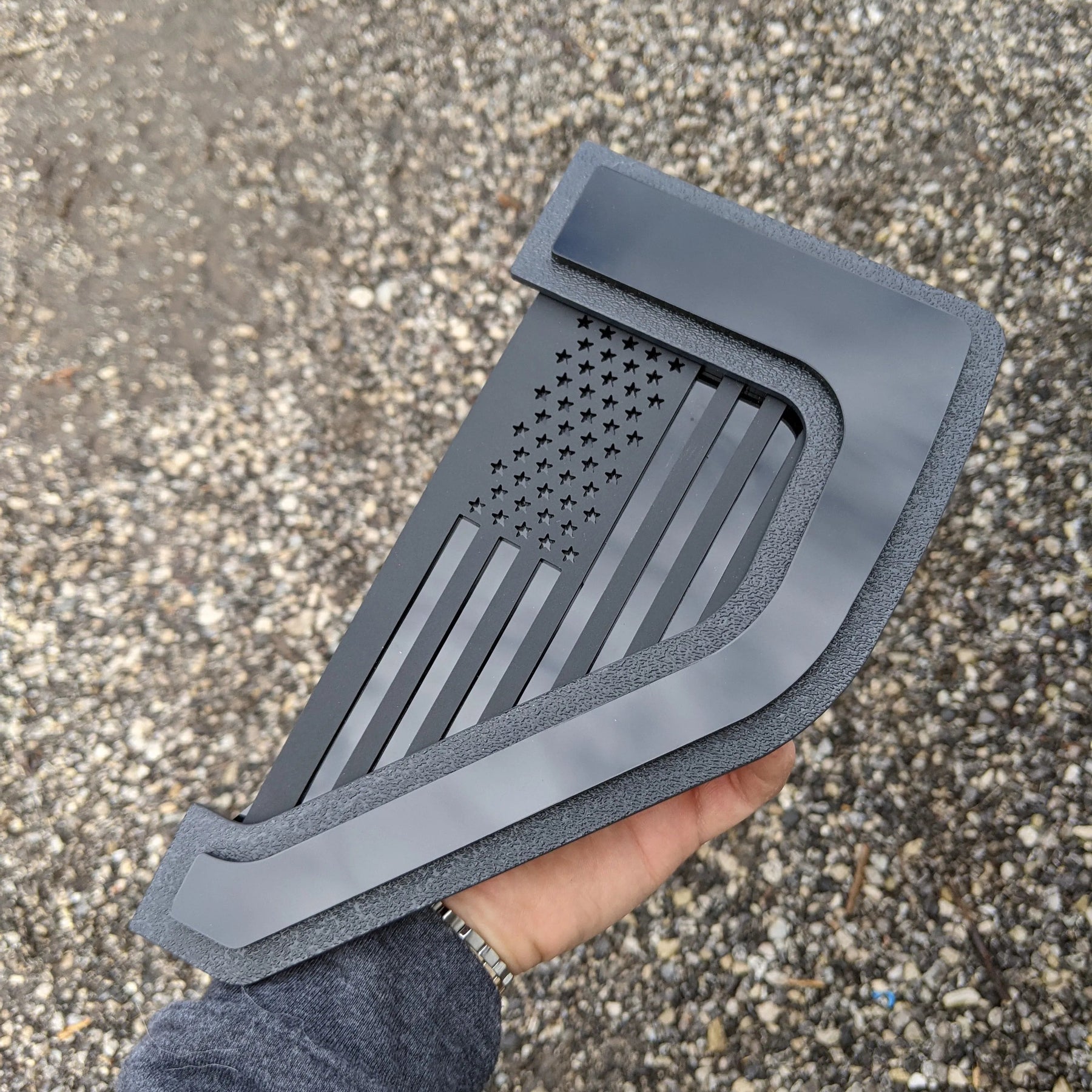 American Flag Fender Badge Set - Fits 2021-2023 Ford® F150® - Black (Stars Left)
American Flag Fender Badges Replacements for all 2021-2023 F150®s! These fender badges replace your OEM badges for a badass, fully custom look.
Stars are on the left of each badge as per flag code.
This set is the perfect finishing touch to your build, without breaking the bank! The set features:

UV, weather and salt resistant material
VHB tape on the back for quick, secure mounting
Replaces your OEM emblems; they fit right into the indent!
15 minute install
This item is ready to ship! Shipping is FREE, anywhere in the US or Canada. We pay ALL duties and taxes; no surprises upon delivery!

2023 F150
Product looks and fits awesome! I would definitely recommend! Very easy install.
Awesome product
Great quality and a perfect fit. Would definitely recommend.
Way easier than I thought!
Good looking pieces, exactly as advertised. Ten minute install for both sides. Bought a trim removal kit from Harbor Freight for $8, and it was as simple as popping off the stock pieces and putting the Ikonic pieces in their place.
Had to replace the stock fender badges on my 21 Roush F150. Couldn't understand why Ford would have a huge Chrome XLT on the stock pieces when there was no chrome anywhere else on the truck. The combo of flat and gloss black on the Ikonic pieces look like they had my truck in mind when making them. Totally recommend.
Top Notch Quality and Perfect Fit
Ridiculously cool replacements. They look better than the OEM badges. If you are contemplating buying these STOP and buy them, you will not regret it!!!!!!!! I left a review on their Facebook page with pictures, check it out.