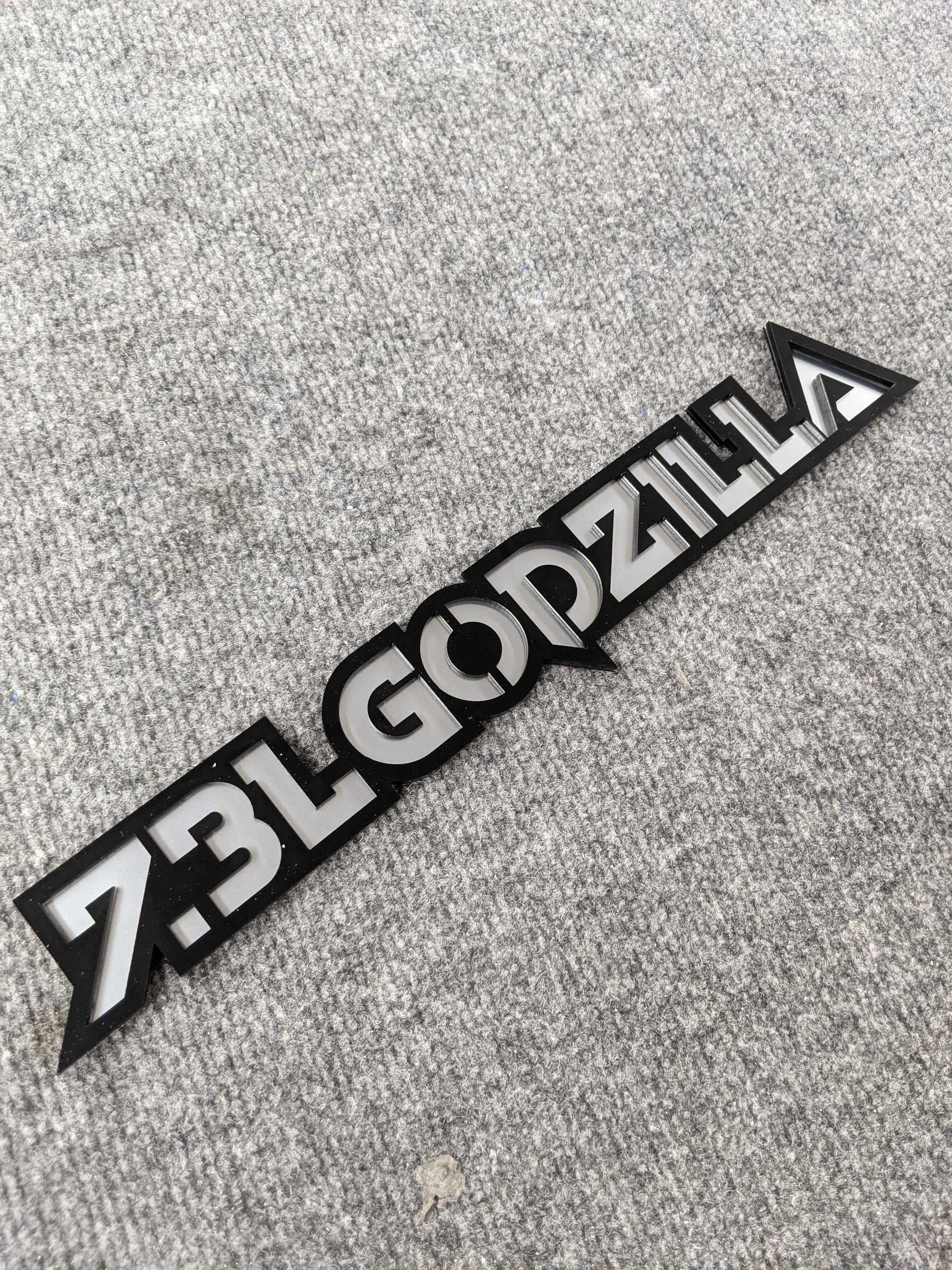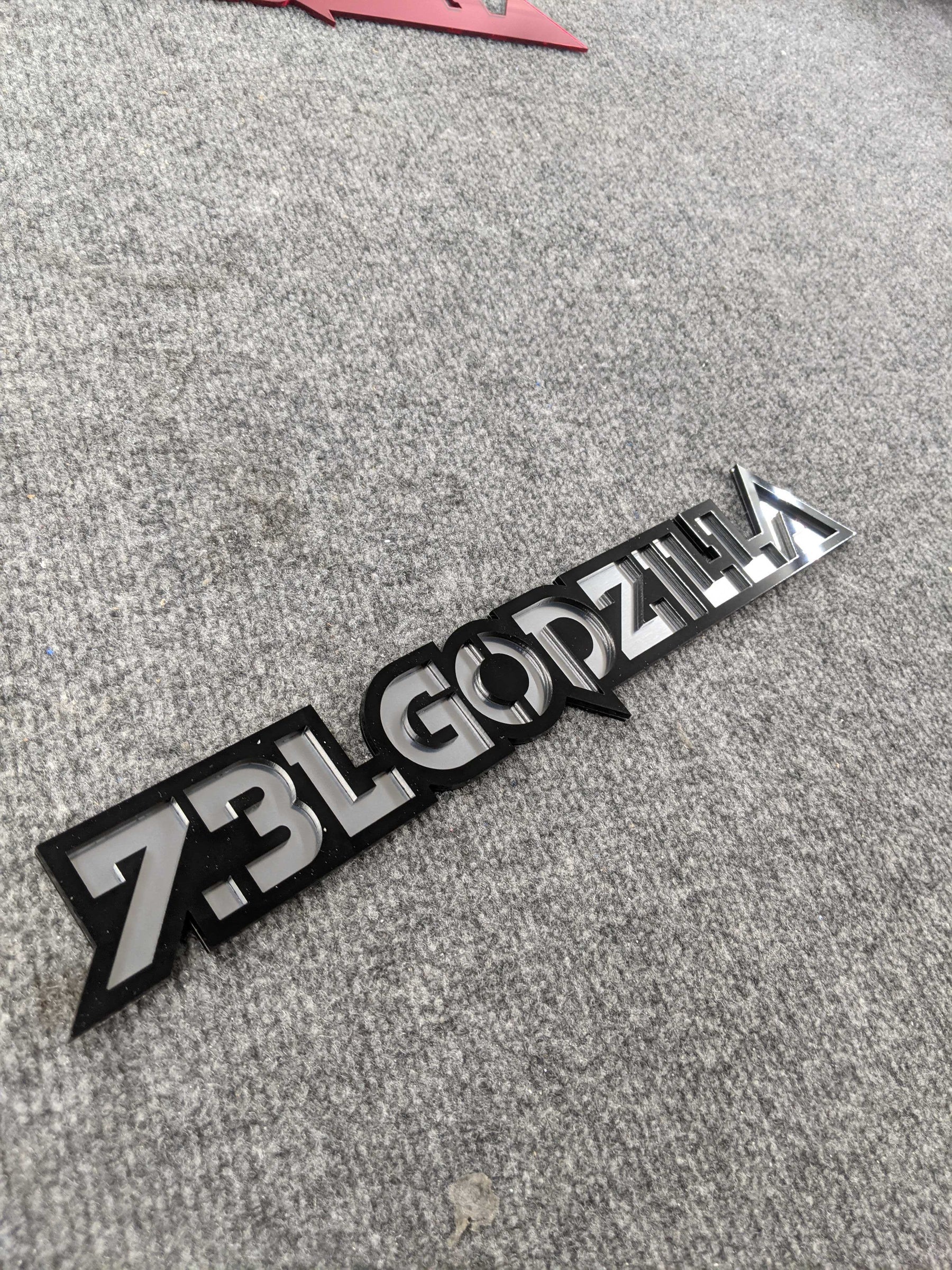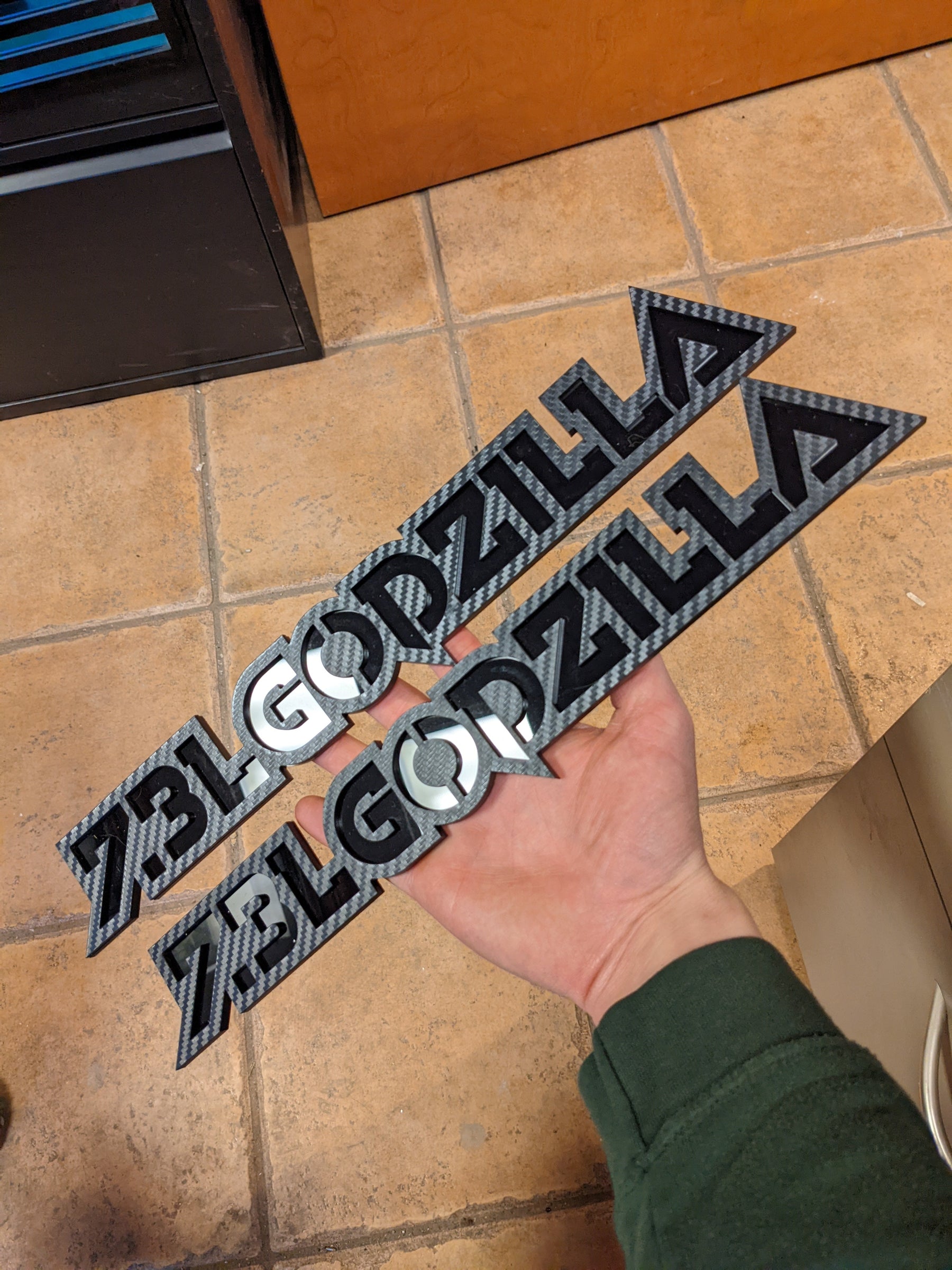 7.3L Godzilla Badges - Universal Fit - Single
7.3L Godzilla side badges in a variety of colors! Show off your 7.3 with style. Choose your outline and letter color, creating over 100 different color scheme choices. This product comes as a ONE badge. Comes complete with automotive adhesive tape on the back for secure, permanent mounting to any flat surface.

Border Color: Refers to the color of the outline.

Background Color: Refers to the background color.
--
Dimensions: Approx. 15" X 2"
--
This item is ready to ship! Shipping is FREE, anywhere in the US or Canada. We pay ALL duties and taxes; no surprises upon delivery!